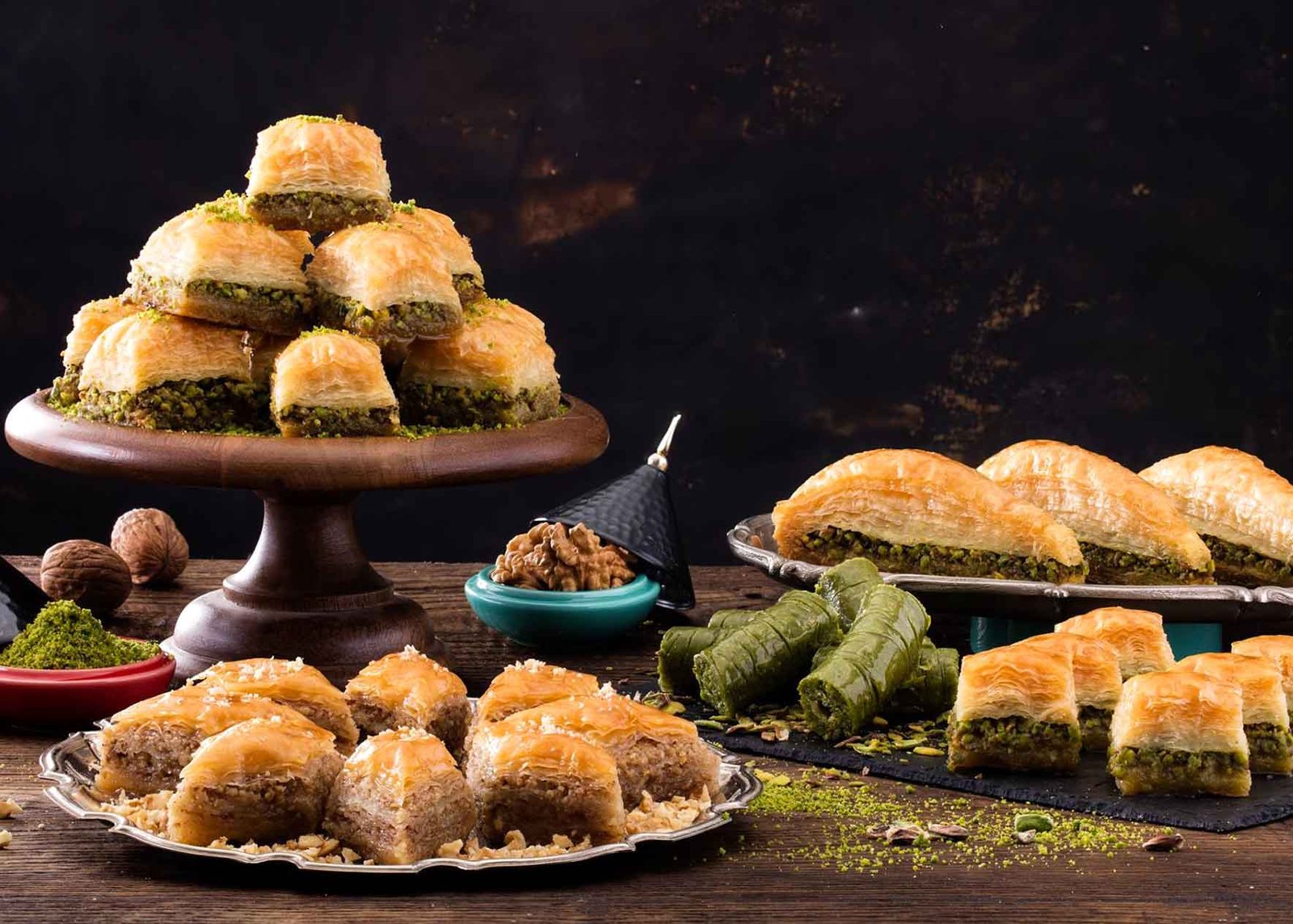 What Makes Hafiz Mustafa So Delicious?
For over a century and a half, Hafiz Mustafa has been tantalizing the taste buds of dessert enthusiasts across the globe. With our secret flavor combinations and meticulously crafted recipes, we have become a household name for anyone with a sweet tooth.
What sets us apart from the rest is our unwavering commitment to quality. We source only the finest ingredients from their places of origin, ensuring that each ingredient contributes to the richness and depth of flavor our desserts are renowned for. For example, our baklava features the best quality Boziçi pistachios from the Nizip region, while our chicken breast pudding uses only cage-free chicken breast.
The balance of flavors is crucial to achieving the unique Hafiz Mustafa taste. Our chefs have mastered the art of blending the perfect proportions of cow and sheep butter from the Ceylanpınar region of Sanliurfa. The dough for our phyllo pastry is made from a blend of three different flours, and we decorate our baklava with neverdi pistachios for an added touch of indulgence.
Caftsmanship is another crucial ingredient that goes into all of our desserts. Our baklavas are crafted from 40 layers of thin phyllo, with each layer crafted one by one by the skilled hands of our masters. The temperature and sherbet-to-baklava ratio is also carefully controlled to ensure the perfect consistency and sweetness. Speaking of sherbet, our signature sherbet is made from natural sugar produced from beetroot, giving our baklava a crispy texture and distinctive flavor.
What makes our desserts so irresistibly delicious? The answer lies in our commitment to using only the finest quality ingredients and our expertly crafted recipes, handed down through generations of skilled chefs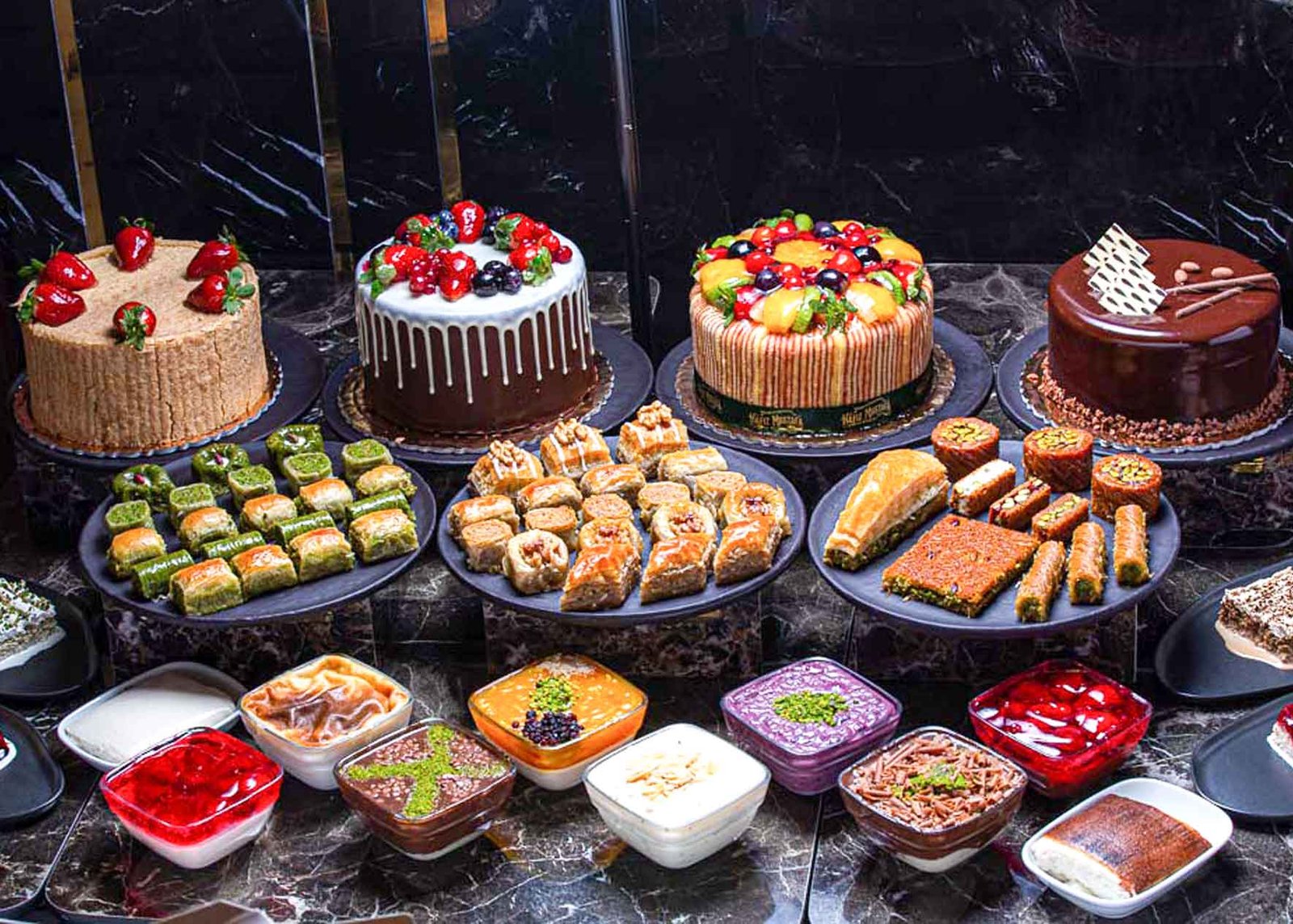 A Tasty Product Family Photo
Hafiz Mustafa 1864 | Centennial Desserts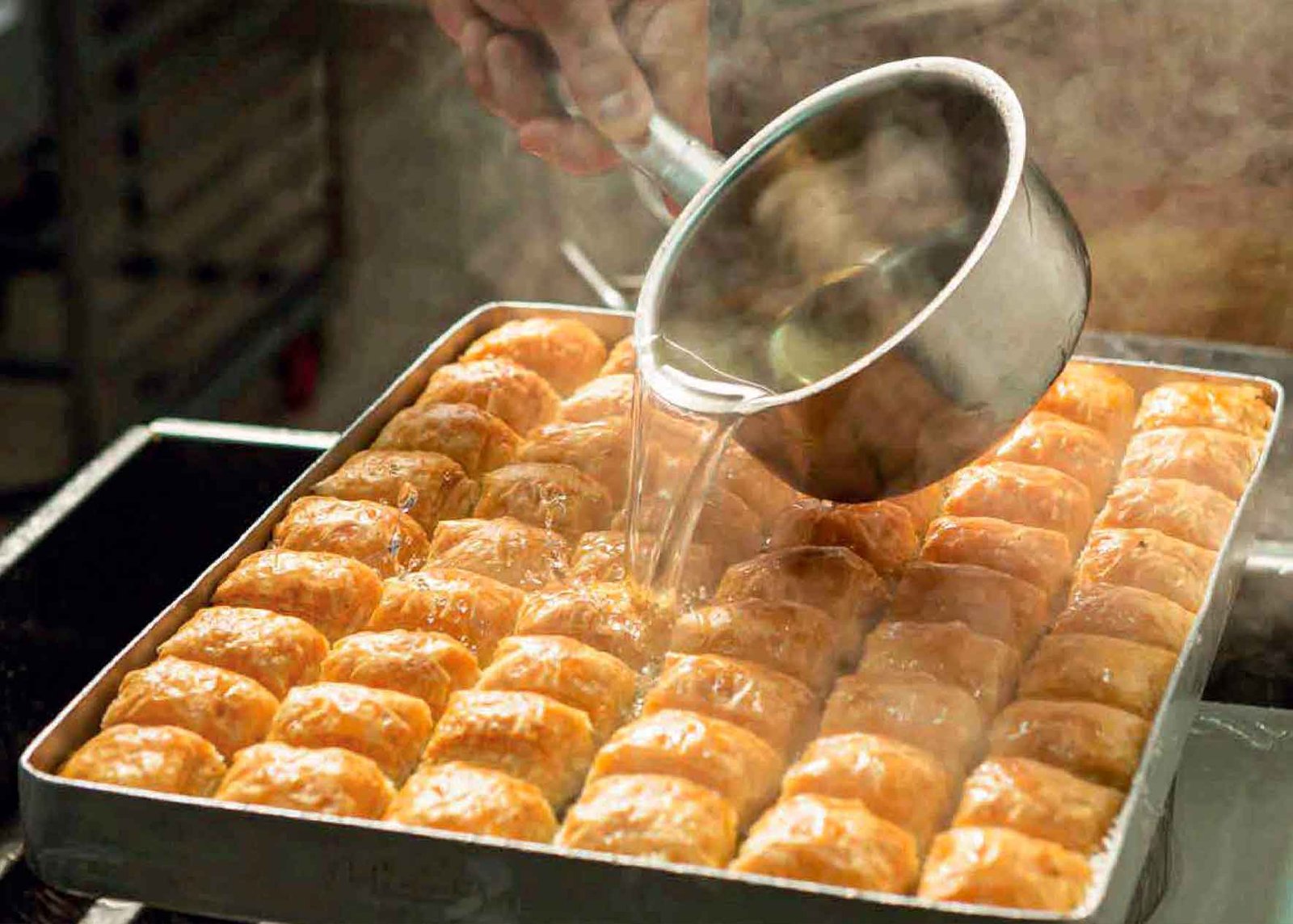 Sherbet Pouring Application
Hafiz Mustafa 1864 | Centennial Desserts
We take pride in using only the best quality ingredients, such as Giresun hazelnuts and locally-sourced walnuts. Our kadayif is made with künefe cheese specific to the Hatay region. The kadayif phyllo is crafted thinly with exceptional techniques, resulting in a shredded phyllo that is both delicious and visually stunning. For our dairy desserts, we prefer buffalo milk, which is higher in vitamins, protein, and minerals than other milks.
Our Turkish Delights are a cornerstone of Hafiz Mustafa's heritage and are rich in cultural and historical significance. To ensure the highest quality in every bite, we craft our delights fresh daily. We use only the finest ingredients without additives, preservatives or artificial flavoring. Our flavors come directly from natural fruit extracts, and the preparation process requires a delicate balance of craftsmanship, resting time, and precise mixing. Our delights are flavored as pomegranate, honey, fig, orange, lemon, kiwi, milk, mint, cinnamon and gum mastic. Infused with creamy powders and brimming with sweet pistachios, walnuts, and hazelnuts, our Turkish delights irresistible.
In addition to our award-winning flavors and expert craftsmanship, we take a sustainable approach to production, never using preservative chemicals in any of our products. We believe in organic production and do not compromise on the quality of our ingredients.
We are proud to have received numerous international flavor awards, recognizing our desserts' exceptional quality and taste. Our patented products and designer cakes have also gained a reputation as they are some of the most luxurious and visually stunning cakes on the market.
Hafiz Mustafa is the epitome of taste and luxury. We believe that every dessert should be a masterpiece. Whether you are indulging in our baklava, kadayif, or delights, every bite is a reflection of our unwavering commitment to quality, craftsmanship, and sustainability.
Experience the magic of Hafiz Mustafa's desserts and indulge in Turkey's finest flavors.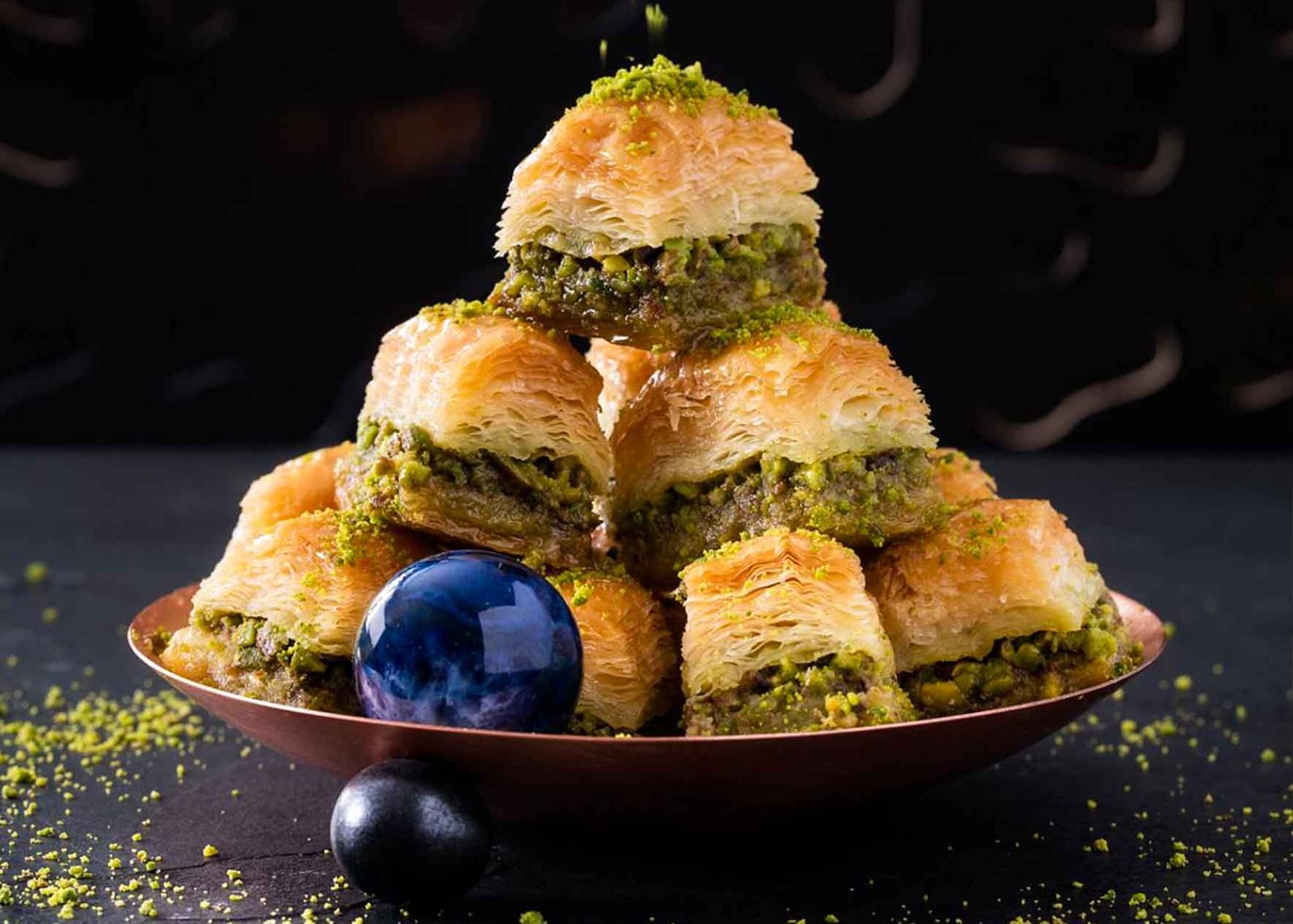 Hafiz Mustafa 1864 | Centennial Desserts
Hafiz Mustafa 1864 | Centennial Desserts