THE FLAVOR OF HERITAGE

Gratifying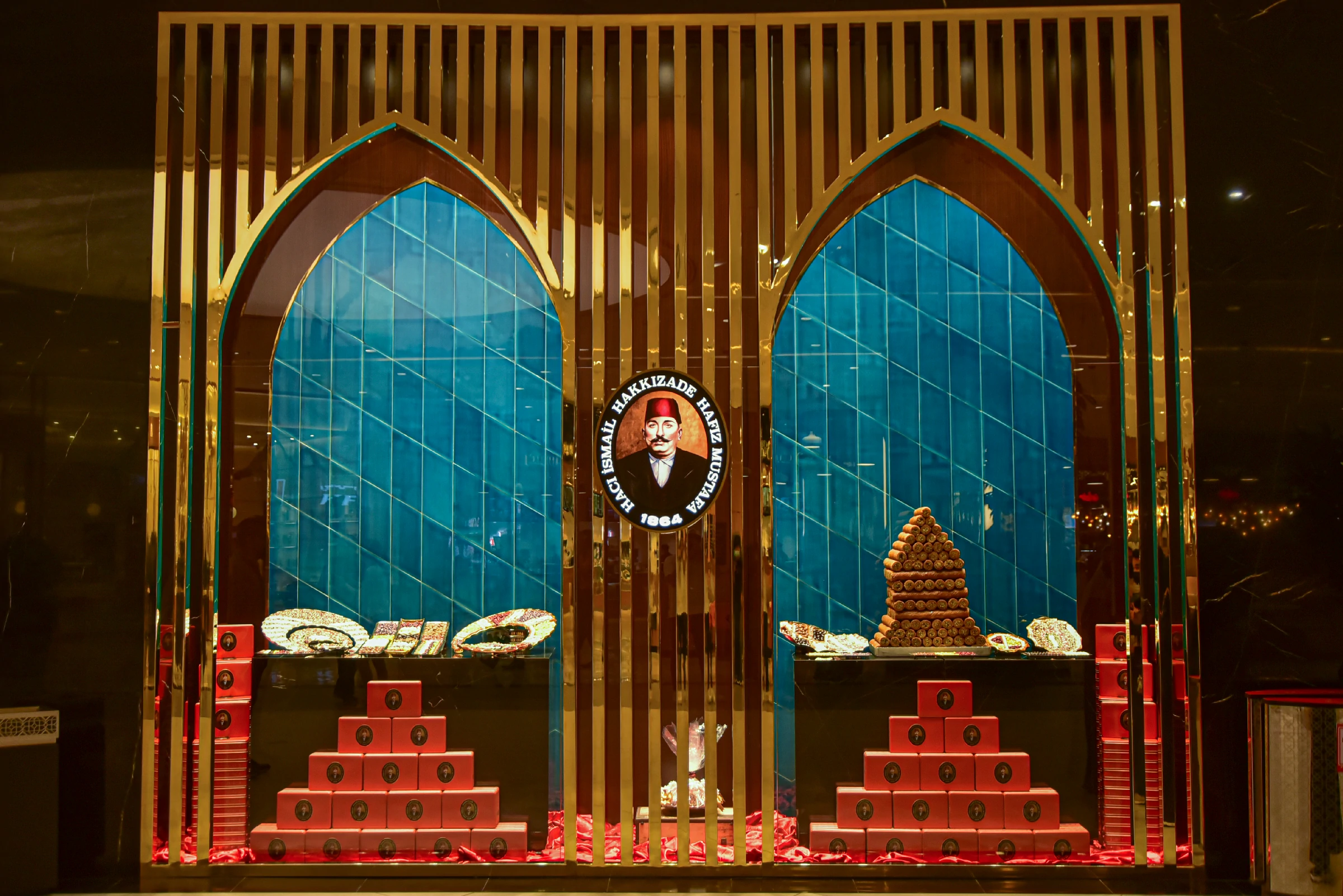 At Hafız Mustafa Confectionaries, we take great pride in our more than one-and-a-half-century history and our signature desserts' cultural and historical significance. Through our dedication to our traditional culture and values, we offer our customers a taste of history with every bite.
Our commitment to preserving our historical structure is evident in the carefully maintained decor of our walls, adorned with tiles, wood-coated columns, paintings, and embellishments.
Throughout our one-and-a-half-century history, we have borne witness to significant historical and social changes, from the founding of the first city mail service and the opening of Darü'l-Fünun-ı Osmani (the first university of the Ottoman Empire) to the proclamation of the 1st and 2nd Constitutionalist Periods, reigns of Sultan Abdülhamit II, Sultan Mehmet Reşat and Sultan Mehmet Vahdettin, occupation of Istanbul, and the Proclamation of the Republic.
Remaining loyal to the ahi order, a tradition from Hadji Ismail Hakkı Bey, our managing director, Hacı Avni Ongurlar, has led our company to its present success alongside his sons. Our commitment to preserving our cultural heritage and traditional values are unwavering, ensuring that our company will thrive for many more decades.
MESSAGE FROM THE PRESIDENT
The pursuit of success does not entail imitation…

At Hafiz Mustafa, we are more than just a team; we are a family. As such, it is our foremost responsibility for each member of our family to embrace one another with deep affection, perform their duties sincerely, support and assist each other, freely express their opinions to yield more efficient outcomes, and for superiors and subordinates to approach one another fairly, respectfully, and in a solution-oriented manner when facing challenges. We must always remember that we all have a significant role to play in maintaining a harmonious unity. As management, we firmly believe that the quickest way to achieve success is to foster this familial sense of unity and belonging, for a happy home leads to a peaceful environment, and where there is peace, success is an inevitable outcome.

Success requires effort. As part of the Hafiz Mustafa family, we have upheld our tradition for over 150 years, delivering Turkish and Ottoman flavors worldwide. We will continue to work and serve in the same manner as before, without imitating anyone, adhering to our original recipes and traditions. Our success is owed to our hard work and perseverance, for there is no shortcut to success. We climb the ladder by steadfastly persevering and working devotedly.

As representatives of Turkish confectionery tradition, we take pride in sharing our traditional flavors with the world. We use premium organic ingredients for baking our desserts with the expertise of our skilled chefs. Unlike other brands, we use natural sugar beet instead of glucose, Zamzam water during production, and natural madder instead of food coloring. Our priority, as one of the most important representatives of Turkish dessert culture, is to produce the most natural and premium quality products with traditional methods, and serve our sweets to visitors with high standards.

At Hafiz Mustafa, we prioritize the protection of our historical and cultural heritage, providing quality service to our customers and prioritizing their satisfaction. We aim to continue our national and international activities while maintaining our reliable brand perception.

We extend our sincere gratitude to all our employees, customers, and business partners who believe in us, support us, and stand by us as we work together to achieve our goals.

With warm regards,

AVNI ONGURLAR