Everlasting Treasure

Honour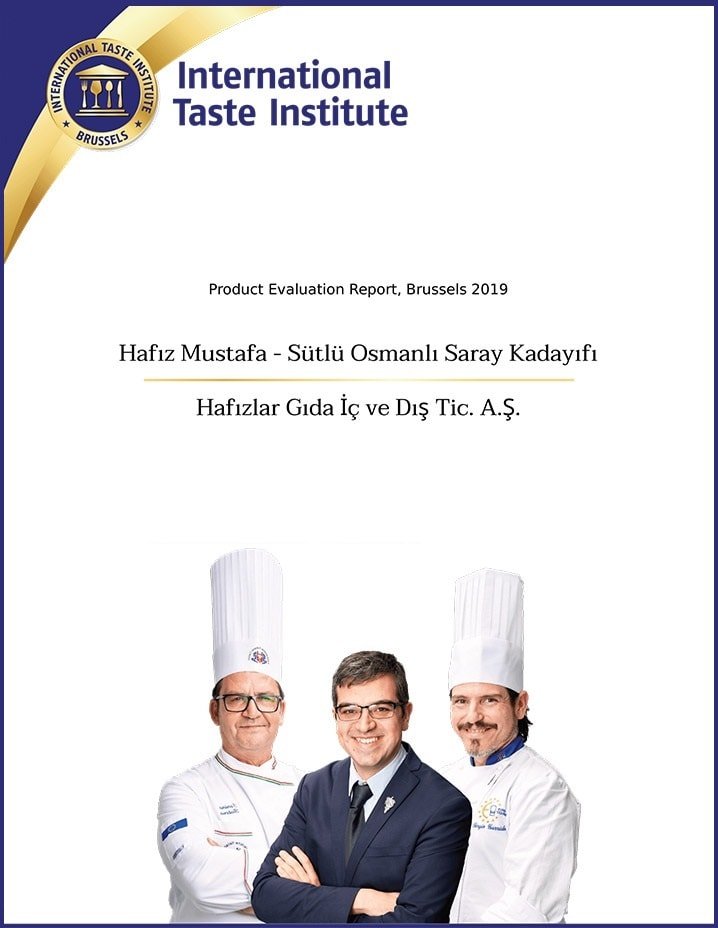 'International Taste Institute,' one of the world's leading organizations in taste evaluation and certification, presented the Super Taste Award to Hafiz Mustafa 1864.
The International Taste Institute, which has carried out more than 15 thousand product tests since its establishment and certified 1885 products, chose Hafiz Mustafa's 'Milky Ottoman Palace Kadayif' as a star product and presented the 'Super Taste Award' to Hafiz Mustafa 1864.
The award was presented to Hafız Mustafa General Manager Ümit Uzunal and Quality and Food Safety Management Officer Serengül Meral at the ceremony held in Brussels.
Hafız Mustafa, the 158-year-old master of taste, whose establishment dates back to the Ottoman period, crowned its quality with this international award through 470 participants from 38 participating countries and jumped another threshold on the way to becoming a world brand.
The independent jury includes more than 200 world-renowned chefs and sommeliers recognized by institutions like Le Guide Michelin and Gault & Millau. Jury members are carefully selected for their in-depth taste knowledge and ability to give solid feedback. Hailing from over 20 countries, Taste Institute jury members are all external and independent. The tasting committee constantly evaluated and monitored their knowledge of taste and ability to provide relevant feedback.
Jury members never make subjective or snap judgments or speak to each other during the tasting process. Instead, they provide thoughtful feedback and advice based on their deep experience with taste. Each product is evaluated in accordance with the 5 International Hedonic Sensory Analysis criteria (AFNOR XP V096A standards) – first impression, vision, olfaction, taste, and texture (for food) or final sensation (for drinks). Product samples are never compared with each other; they are constantly evaluated based on their intrinsic characteristics.
Natural lighting and standard transparent or white chinaware: every product is presented to the jury member, in the same way, ensuring a consistent analysis process. The serving protocol we follow is highly precise and always respects the producer's preparation and serving instructions.
The members of the jury are the head Chef & Sommeliers of world-famous Michelin-starred restaurants such as El Bulli (Spain), Ledoyen (Paris), Le Jules Verne (Paris), and the best Chefs from Italy, Spain, Portugal, Belgium, Netherlands, Hungary, and many more European countries. They work with famous names such as the President of France or the Queen of England, Elton John.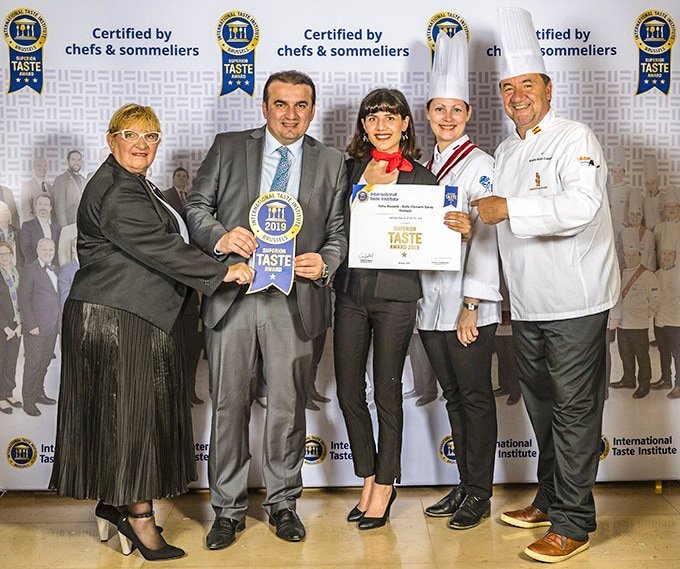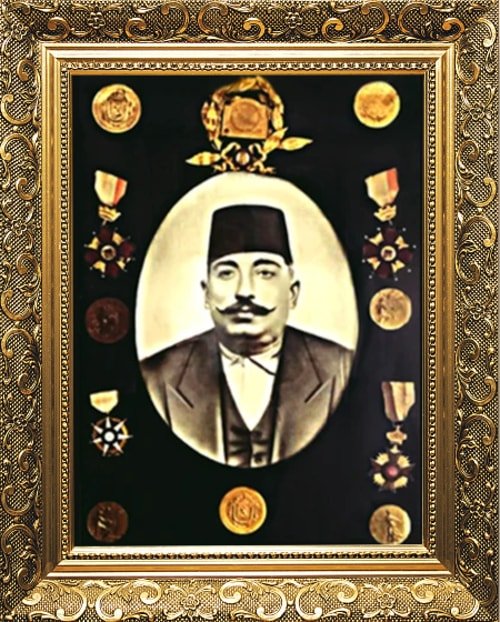 MEDALS
Between 1926 and 1938, Hafız Mustafa was awarded 12 medals in the fields of bakery and confectionery in Europe. This not only increased the reliability of the brand at the national level but also promoted Turkish confectionery worldwide and resulted in high brand recognition. These medals are now proudly exhibited at the Hafiz Mustafa Museum.
los secretos de hafiz mustafá
Francisco Leal Quevedo, a Spanish author, was captivated by Istanbul and deeply impressed by Hafiz Mustafa's fascinating history and delectable confectionery. As a result, he authored a book titled "The Secrets of Hafiz Mustafa".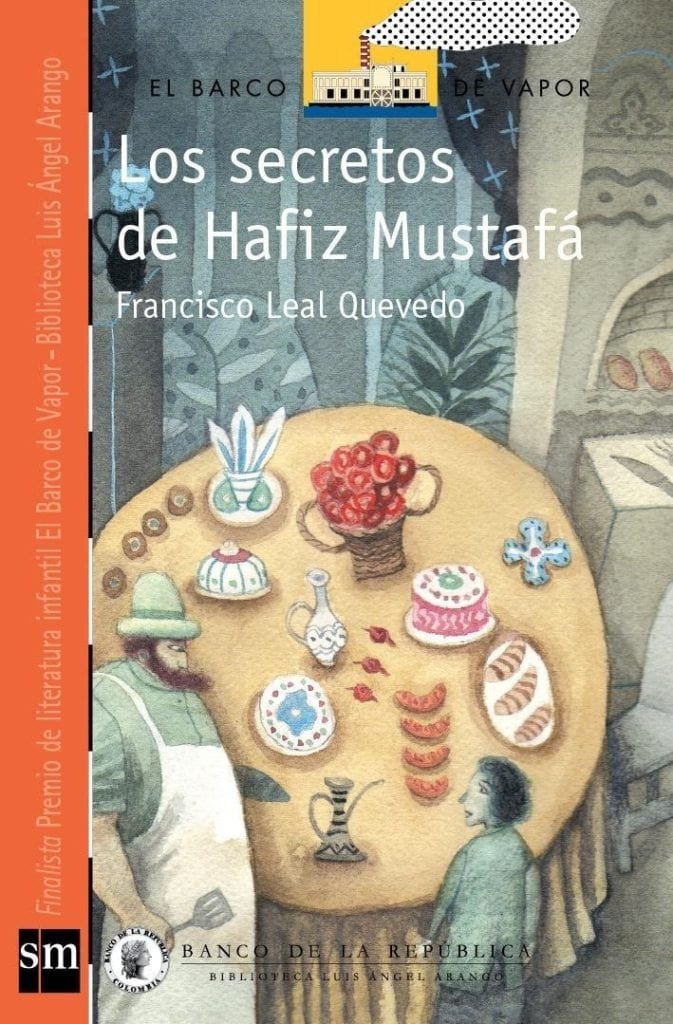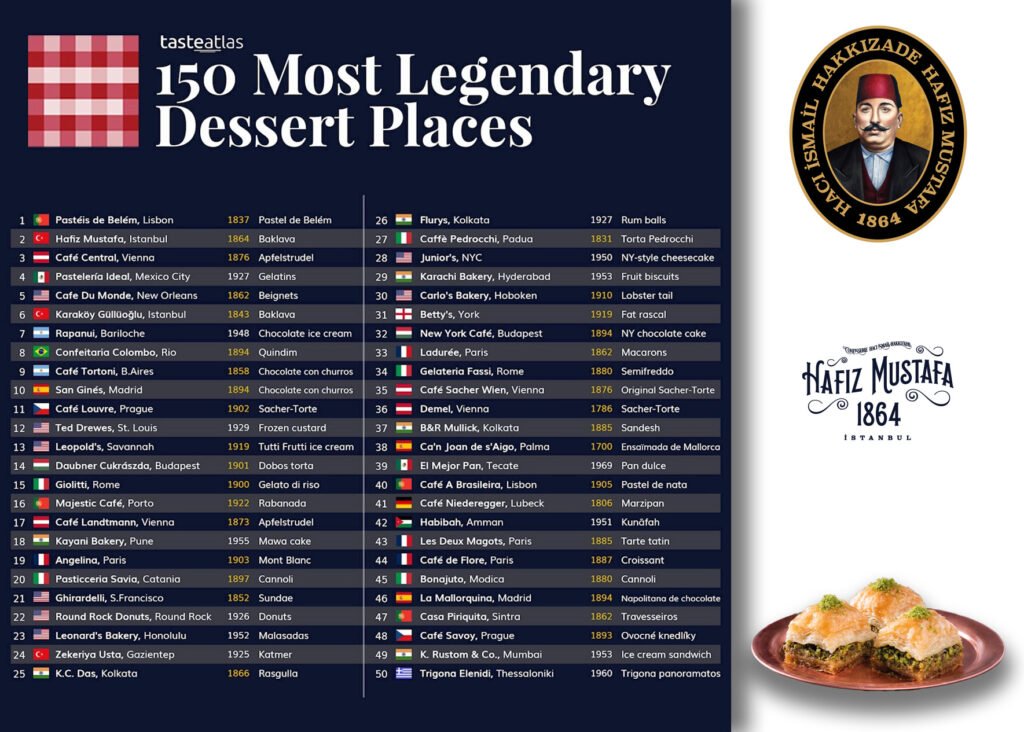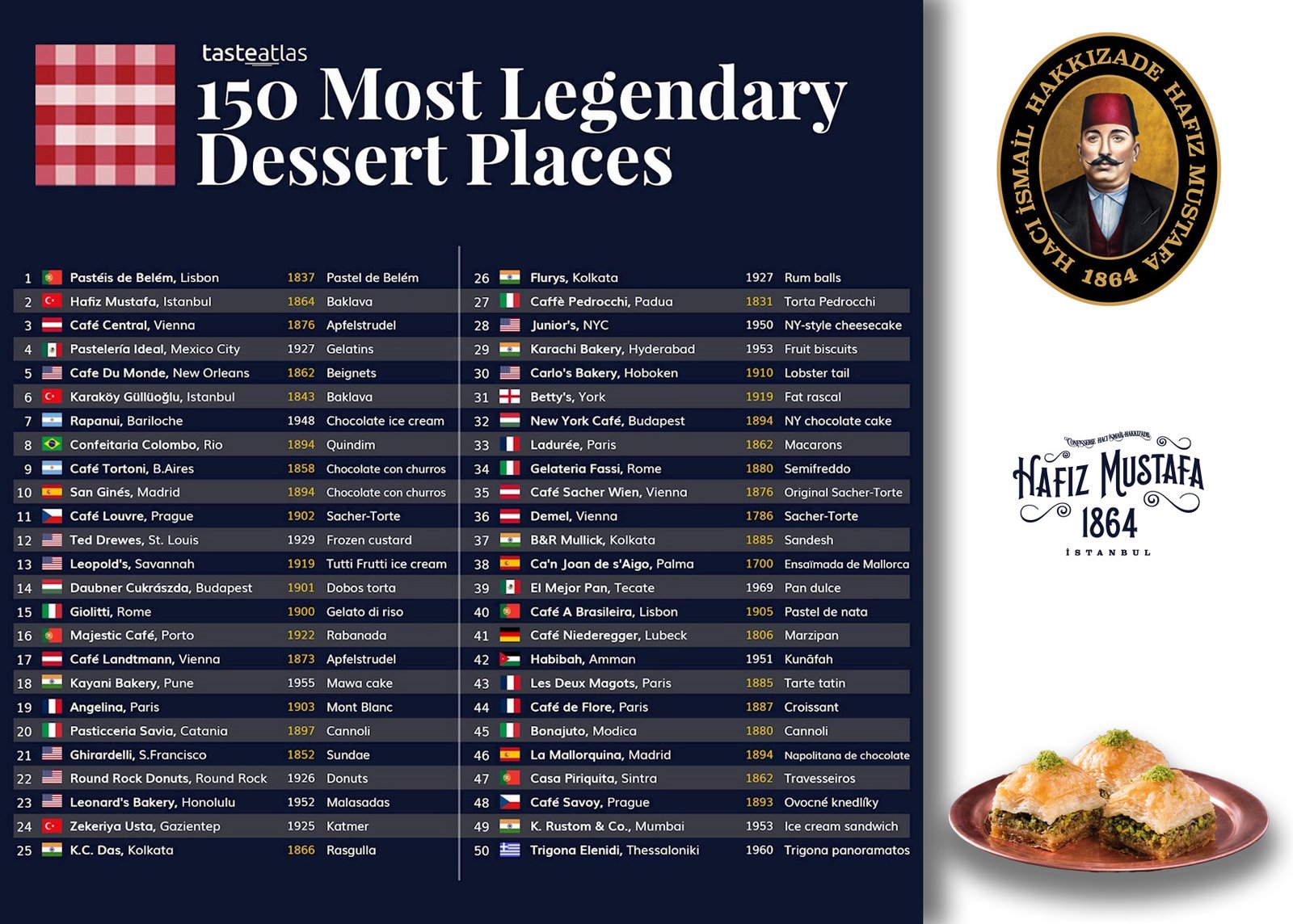 150 Most Legendary Dessert Places in the World
We are thrilled to announce that Hafiz Mustafa has earned a coveted spot on TasteAtlas' prestigious list of 150 legendary dessert places worldwide. Our beloved baklava has claimed the number two rank, showcasing our commitment to preserving time-honored dessert traditions and providing only the highest-quality baklavas to our lovers.