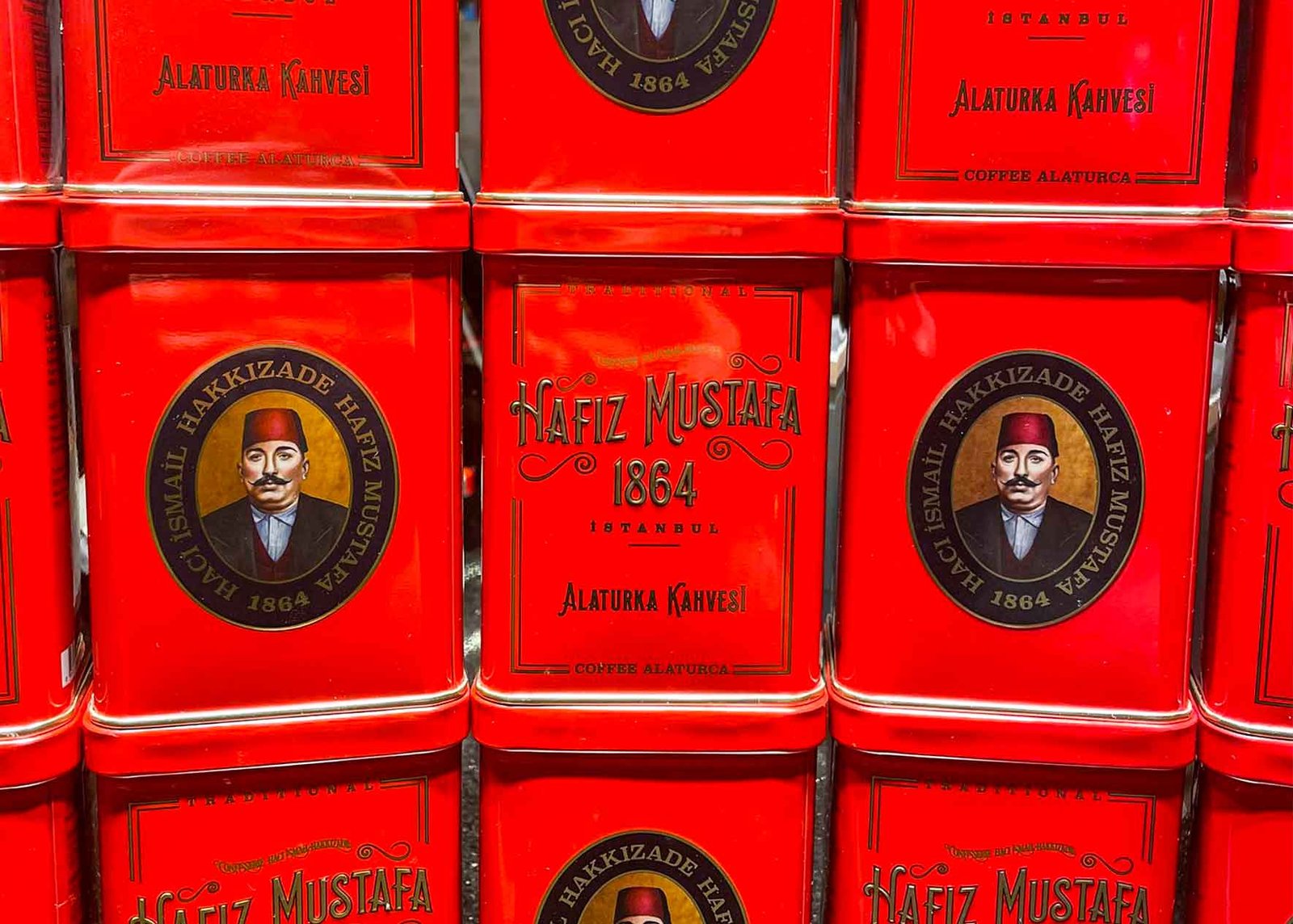 Alaturca Coffee: A Fusion of Turkish Coffee and Turkish Salep
Immerse yourself in the captivating world of flavors as Hafız Mustafa proudly presents its latest creation, Alaturca Coffee. Drawing inspiration from the richness of Turkish culture and the cherished traditions of coffee brewing, this extraordinary blend marries the aromatic allure of Turkish coffee with the velvety indulgence of Turkish salep, resulting in a truly unforgettable experience.
Turkish coffee, with its delicate aroma and refreshing notes, has long been an integral part of daily rituals, delighting coffee enthusiasts worldwide. Equally iconic is salep, renowned for its creamy texture and comforting warmth, evoking nostalgic memories and carrying the essence of ancient traditions.
In the land of tastes where traditions and flavors intertwine, Hafız Mustafa has crafted a unique unity that breathes new life into the precious heritage of Turkish culture. Our team of experts has delved deep into our traditions, skillfully blending the highest quality Turkish salep with the rich, aromatic notes of our signature Turkish coffee, resulting in a symphony of flavors that transport you to the heart of Turkish culture.
Our product development team has meticulously balanced the creamy nuances of salep with the robust character of our Turkish coffee, ensuring every sip unveils a timeless symphony of flavors. The velvety texture and indulgent aroma of Alaturca Coffee encapsulate the essence of Turkish culture, inviting you to savor a truly unforgettable experience.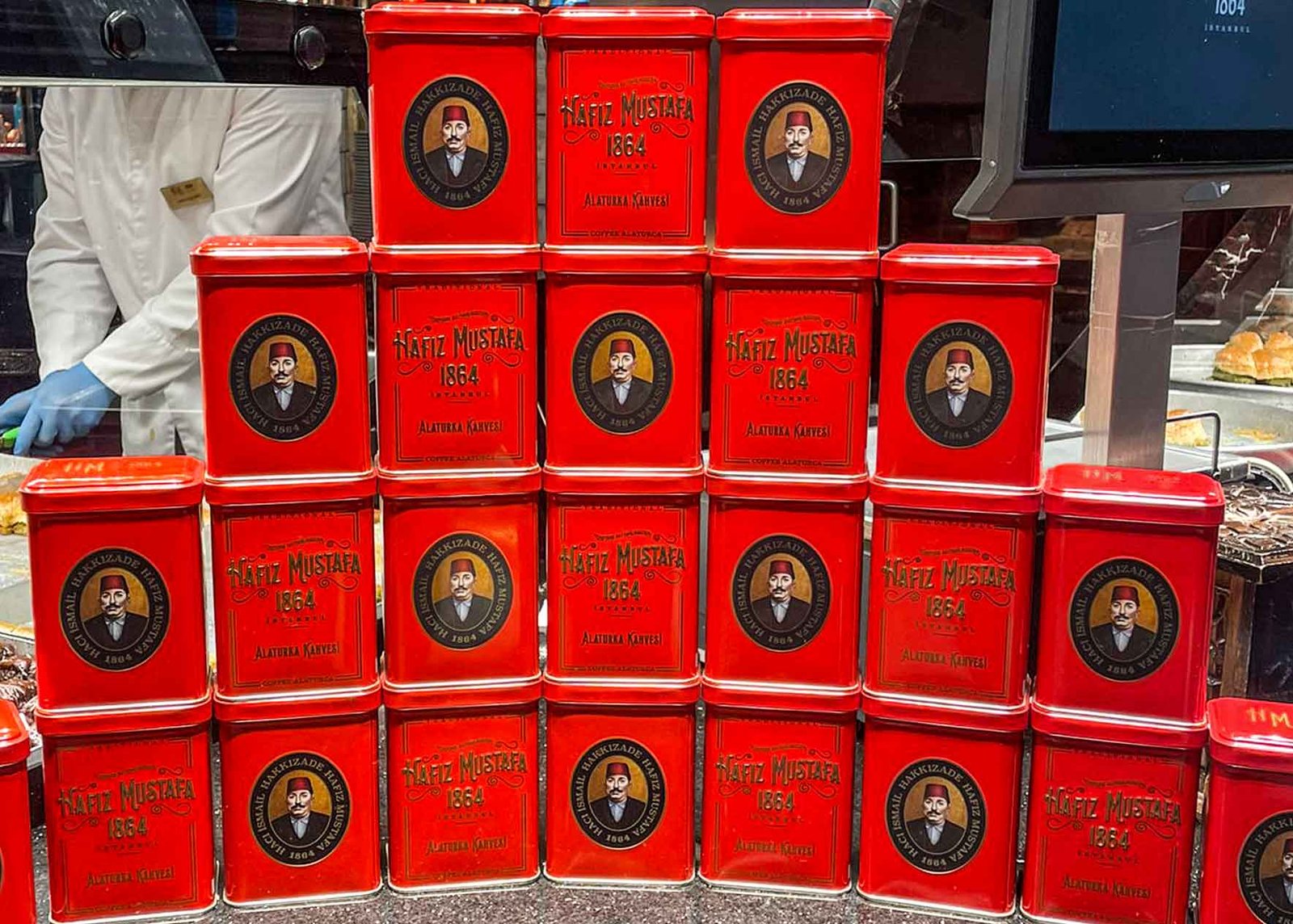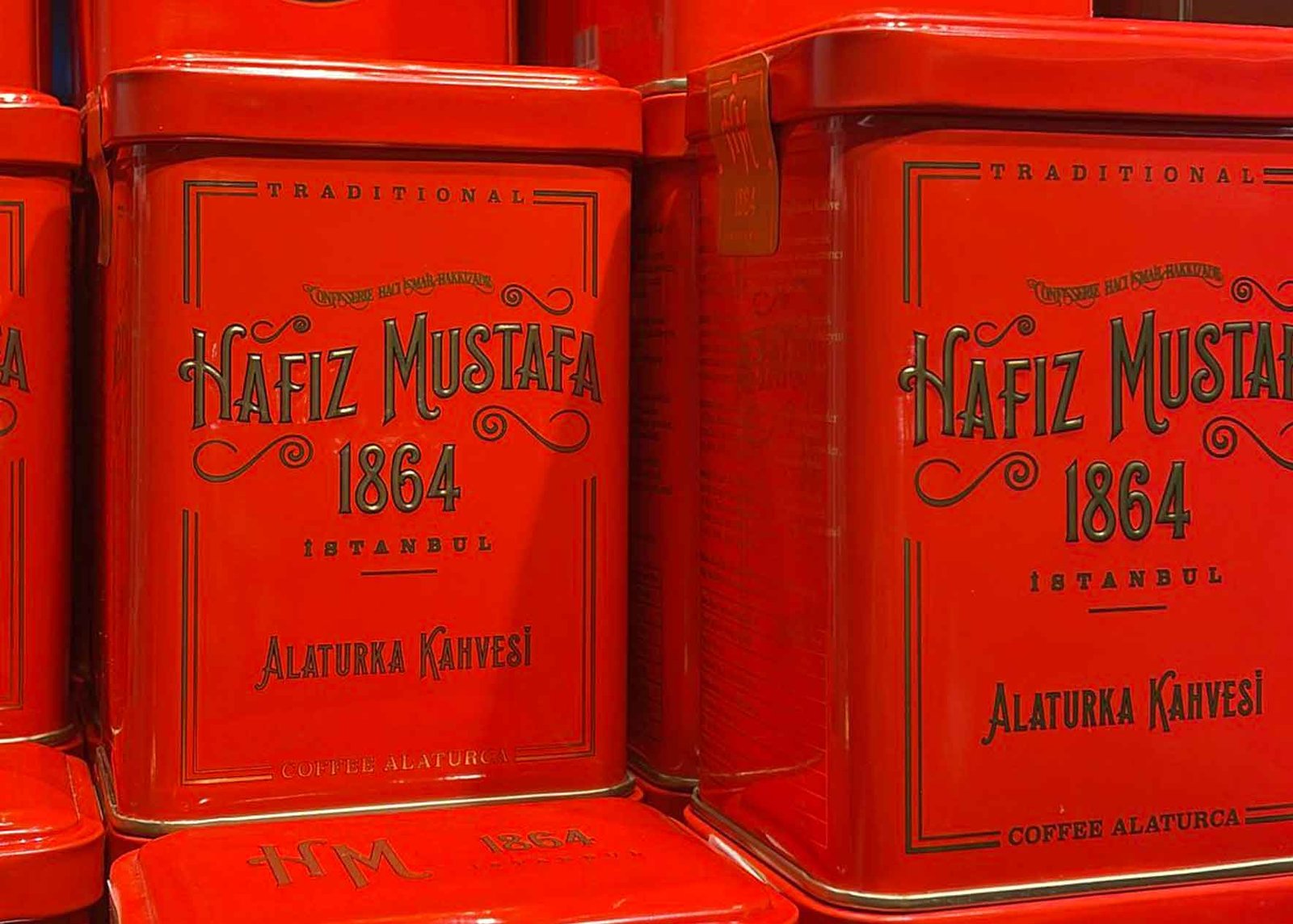 With Alaturca Coffee, we offer an authentic Turkish coffee experience with a delightful twist. Carefully selecting 100% Arabica coffee beans grown at altitudes ranging from 1600 to 1700 meters in Central America and Africa, we create a delicious and rich taste profile. After resting, the raw beans are medium roasted and ground using Foça stone mills, preserving their unique flavor. It is during the grinding process that our coffee is blended with salep, infusing it with a velvety creaminess that tantalizes the senses.
The term "Alaturca" holds deep cultural significance in Turkish traditions. It pays homage to the place and importance of Turkish coffee within our culture. As a company rooted in a century and a half of history, we value tradition and cultural heritage. Our new coffee embodies the essence of traditional Turkish coffee culture and the time-honored rituals of brewing and serving coffee passed down from one generation to the next.
Hafız Mustafa Alaturca Coffee is presented in our classic red box, symbolizing the passion and excitement that awaits in every cup. This vibrant packaging represents the adoration, energy, and fervor attributed to our rich cultural heritage. We believe that our customers will embrace this new addition to our selection, and we eagerly anticipate sharing this remarkable piece of Turkish culture with them.
May our Altura Coffee bring you the sincerity and hospitality that define our culture, inviting you to savor the warmth and enchantment of a truly Turkish experience!