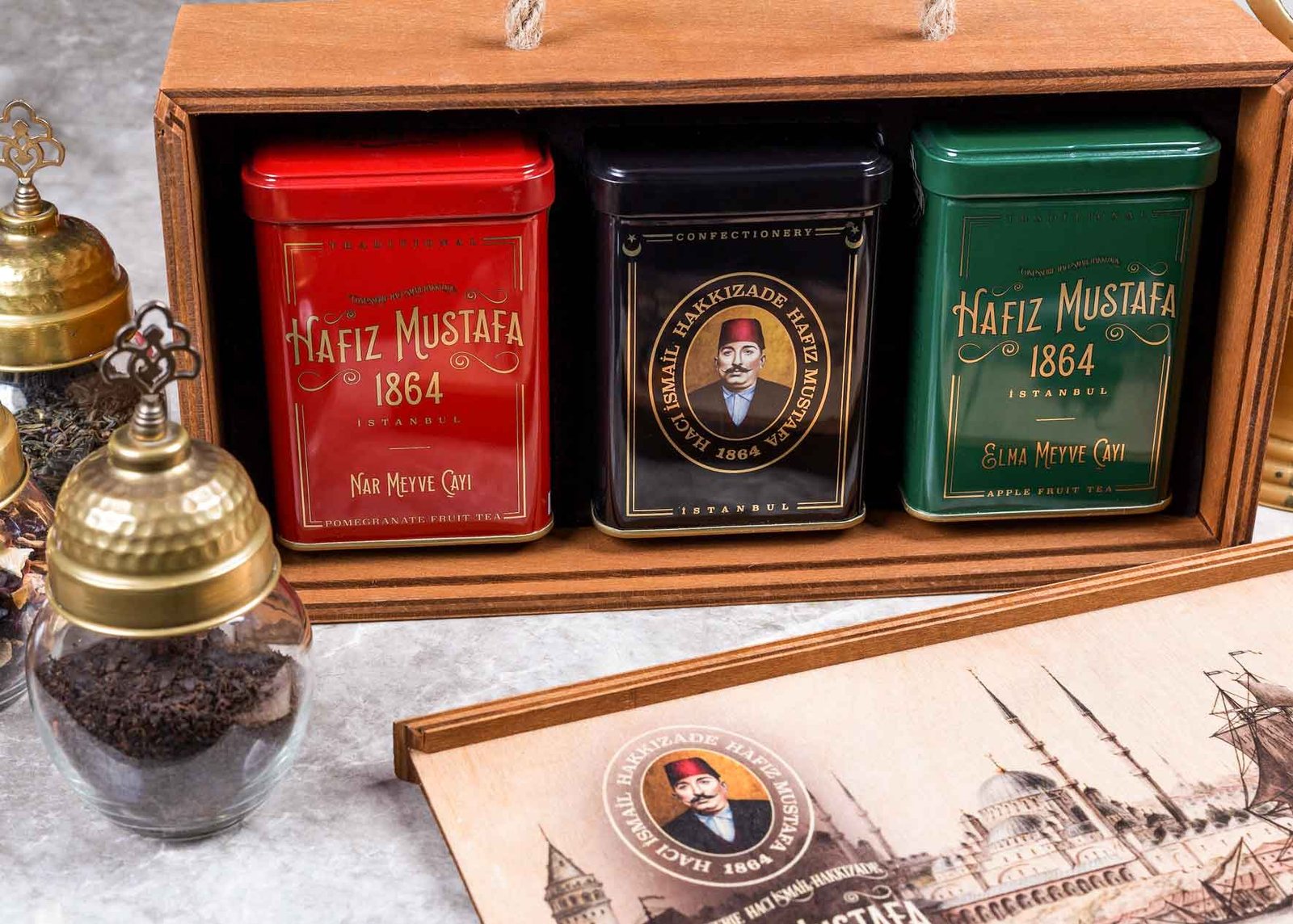 Sip Your Way to Serenity
We understand the importance of offering healthy and natural teas at Hafiz Mustafa. That's why we use only organic ingredients to make our herbal teas, ensuring our lovers receive only the best quality teas. Our Pomegranate Tea is a rich blend of organic tea leaves with the delicious flavor of pomegranate, which adds a touch of sweetness and richness to the tea. Our Apple Tea is a refreshing blend of organic tea leaves with a crisp and sweet apple flavor, perfect for a morning start or an afternoon break.
Hafiz Mustafa Pomegranate Tea and Apple Tea are both free from preservatives, additives, and chemicals. This means that our teas are pure and safe to consume without any harmful effects on your health. These herbal teas are also packed with antioxidants, vitamins, and minerals, which help boost your immune system, improve digestion, and promote overall wellness. Drinking a cup of our herbal tea can help soothe your mind and body, reduce stress and anxiety, and enhance your mood and energy levels.
Indulge in the healthy and delicious herbal teas of Hafiz Mustafa – pomegranate tea and apple tea, made from organic ingredients and without preservatives, additives, or chemicals. Enjoy the rich, natural flavors that will soothe your mind and body.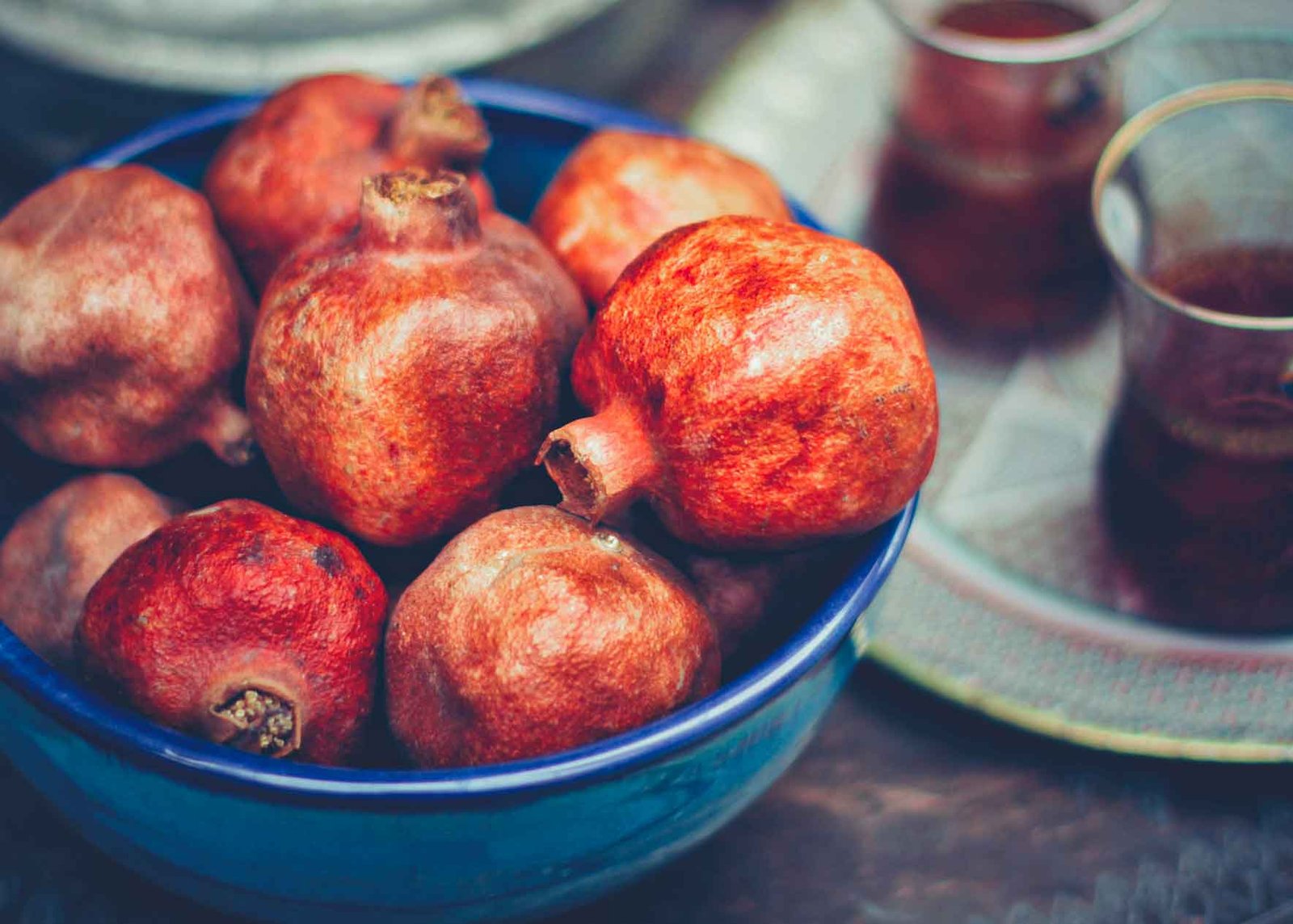 Whole Pomegranates Ready for Tea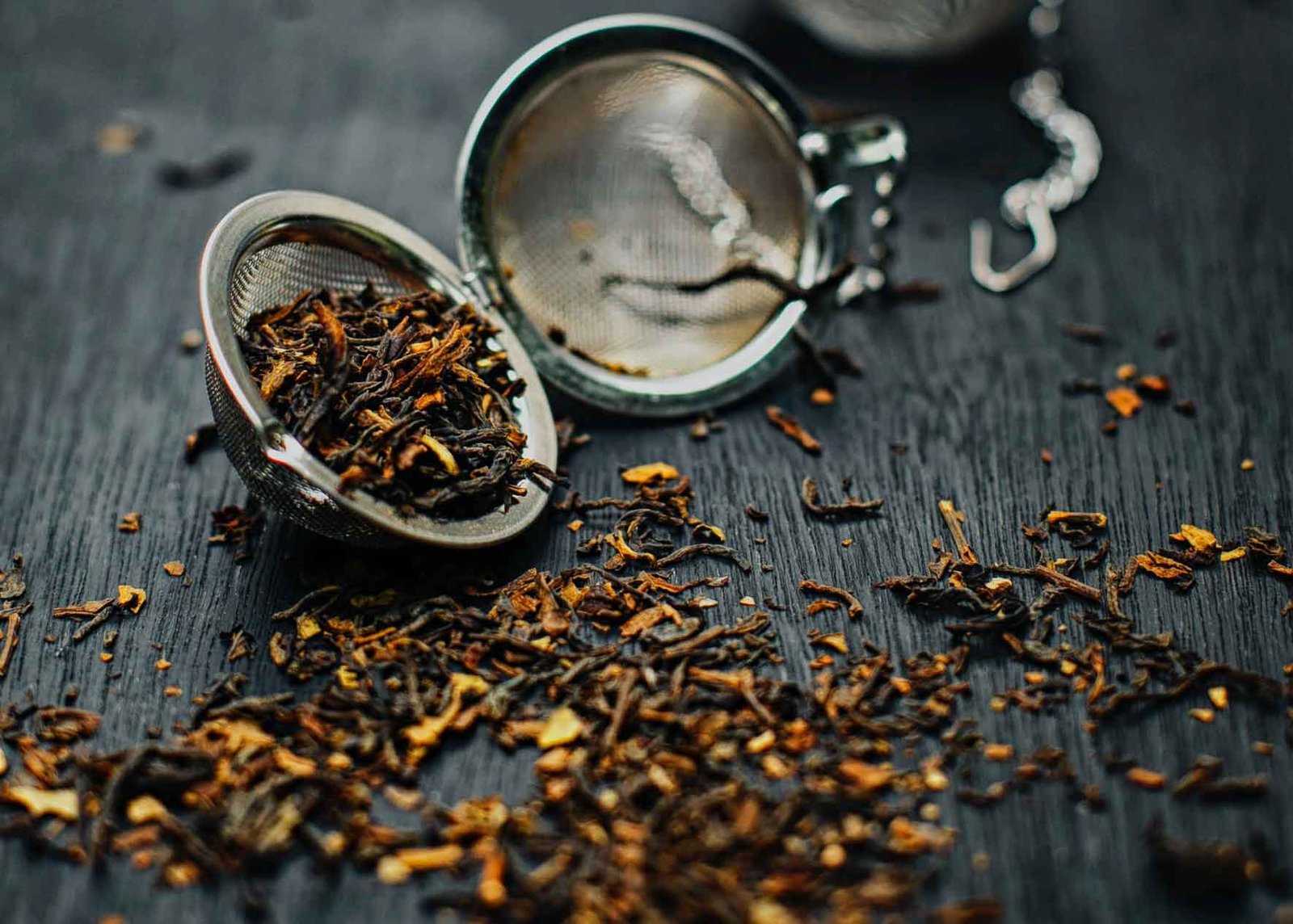 Preparation of Herbal Tea
Preparing our herbal teas is simple and easy. Add a tea bag to a cup of boiling water and let it steep for a few minutes. You can add honey or lemon for flavor or sweetness, although our teas are naturally sweet and flavorful. Our herbal teas are also perfect for iced tea, which you can enjoy during hot summer days or as a refreshing drink after a workout.
At Hafiz Mustafa, we take pride in the quality of our products and the satisfaction of our customers. Our herbal teas are perfect for those who want to enjoy healthy and delicious teas without compromising taste and quality. You can order our Pomegranate Tea and Apple Tea through our website and experience the goodness of organic ingredients and the richness of natural flavors.