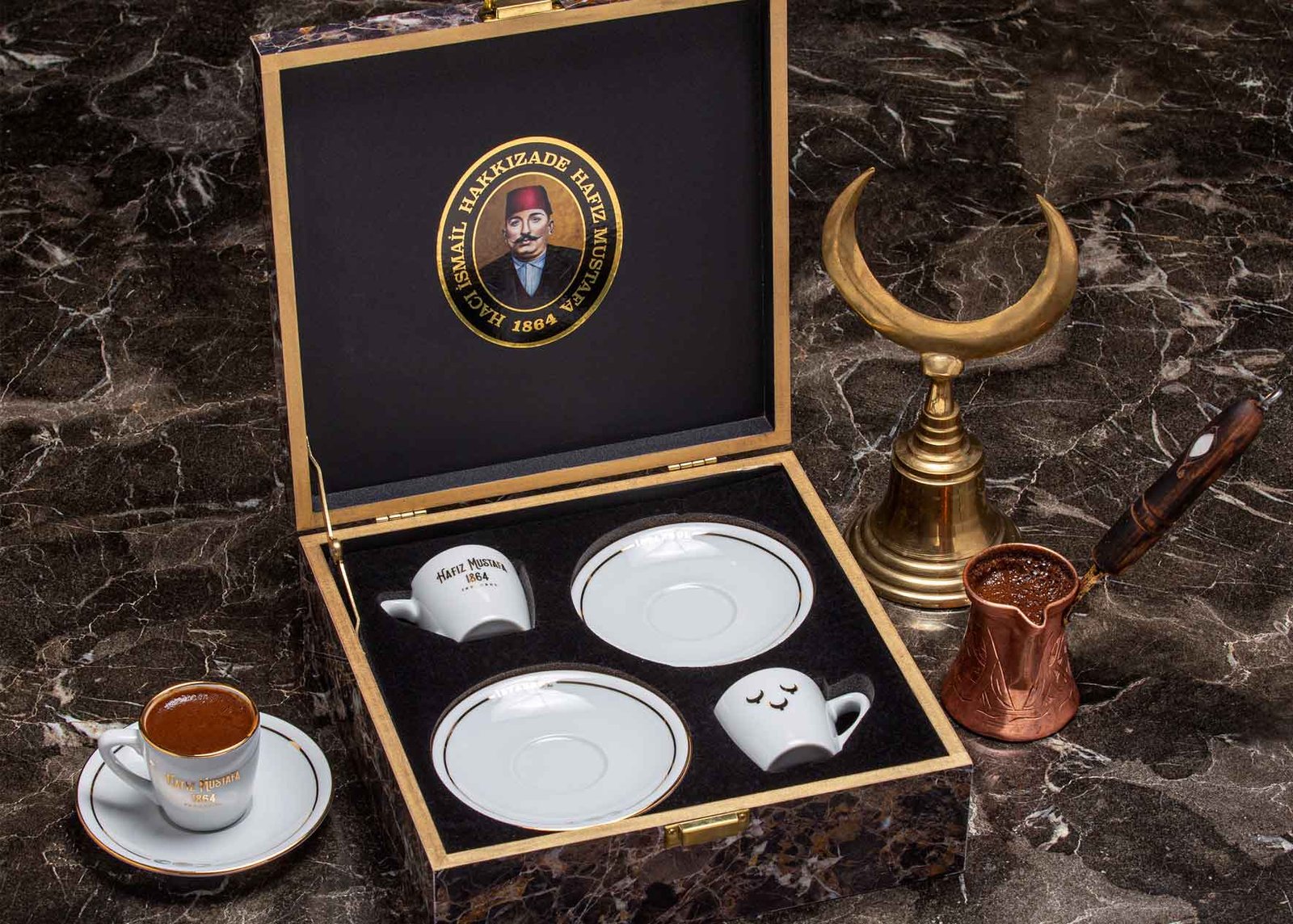 An Elegant Touch to Your Tea And Coffee Experience
Hafiz Mustafa glassware products have garnered a worldwide following thanks to their elegant design and high quality. The Hafiz Mustafa logo is prominently featured on these sets, crafted from the finest glass and porcelain and adorned with gilding and traditional Turkish motifs. They are the perfect complement to a Turkish tea or coffee service, adding an air of sophistication to any gathering. The packaging is also top-notch, with elegant boxes for both regular and gift sets, which come in handmade wooden boxes.
Our product line includes a Turkish Coffee Cup Set and Tea Cup Set, each containing six pieces. We also offer a 2-piece Turkish Coffee Cup Set with coffee and a 2-piece Tea Cup Set that includes coffee. Additionally, we have a Tea French Press with a 350cc capacity for brewing tea and coffee to perfection.
Turkish coffee is a beloved beverage that is enjoyed both domestically and internationally. Its unique characteristic is that it is traditionally consumed hot, with elders often drinking it almost while it is still boiling. To ensure that the coffee maintains its temperature and taste, choosing an appropriate cup that will preserve its warmth and prevent the foam from dissipating is essential. Our Turkish coffee cups are specially designed with this in mind, featuring a shape that tapers from the base to the rim or a straight cut from the bottom to the edge, ensuring that the coffee stays hot and the foam stays intact.
Our glassware products, adorned with the Hafiz Mustafa logo and embellished with gilding and Turkish motifs, are crafted from high-quality glass and porcelain, exuding elegance and sophistication. They serve as the perfect complement to Turkish tea and coffee, completing the experience.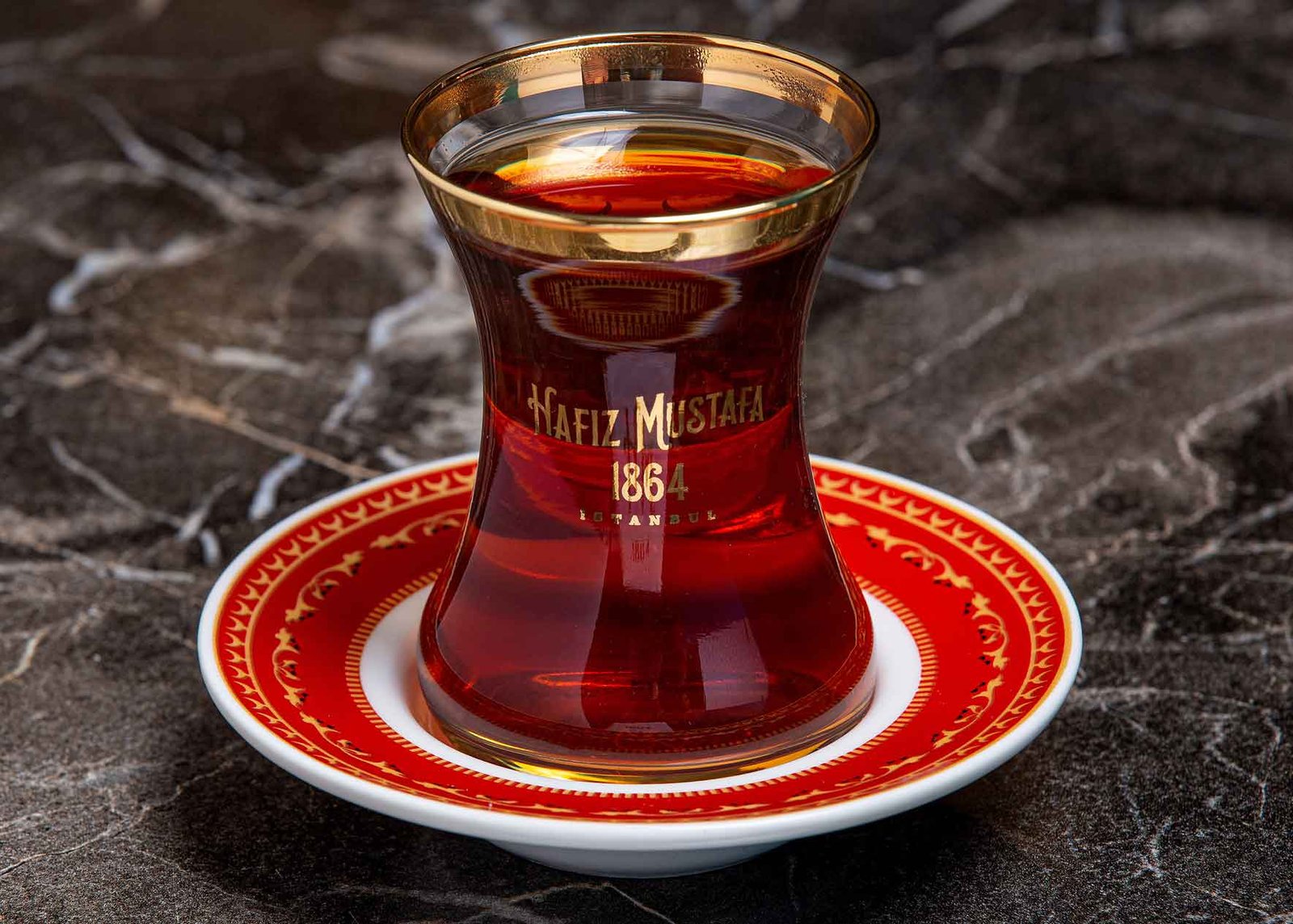 Hafiz Mustafa Turkish Tea Glass
HAFIZ MUSTAFA 1864 | GLASSWARE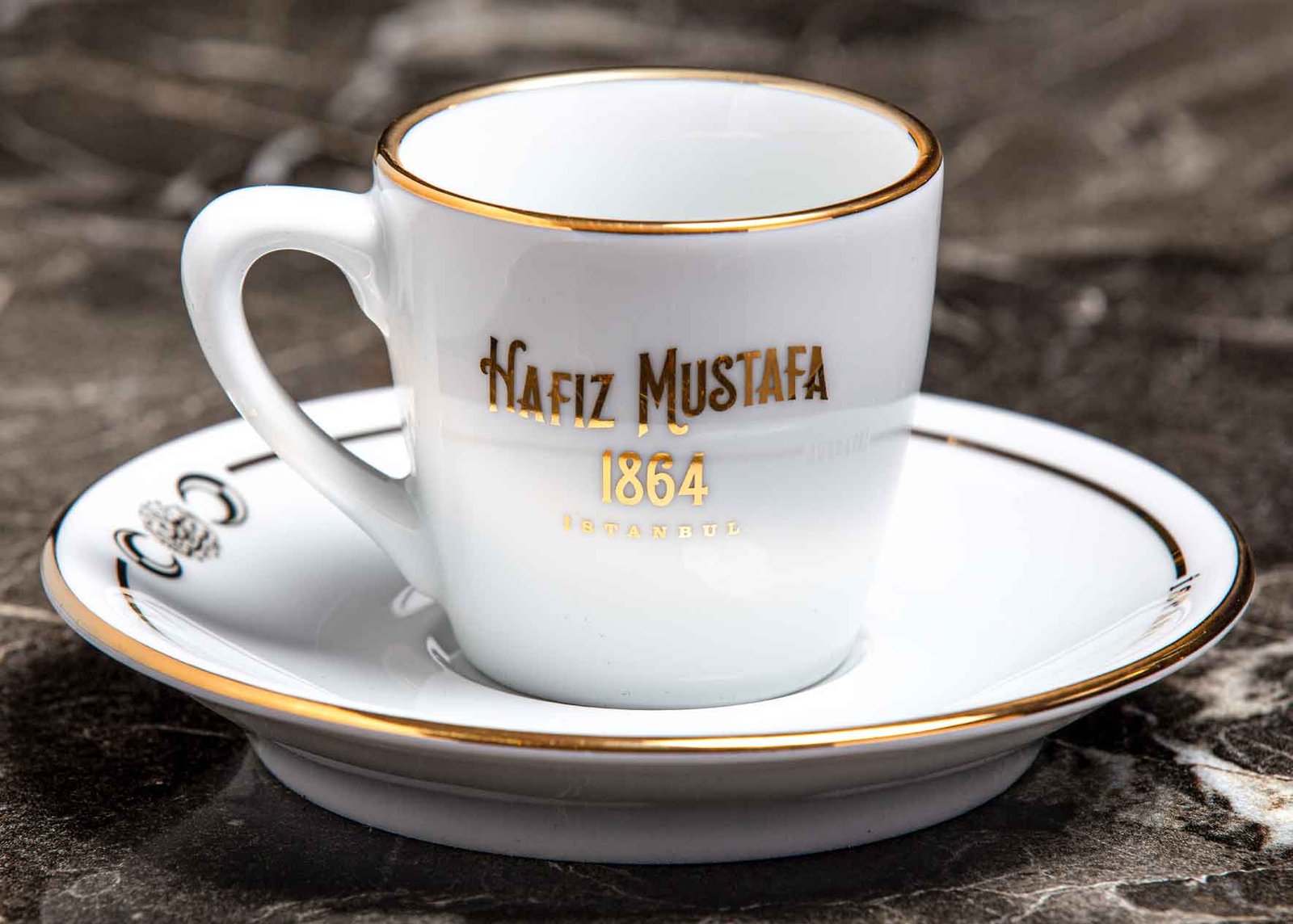 Hafiz Mustafa Turkish Coffee Cup
HAFIZ MUSTAFA 1864 | GLASSWARE
Similarly, tea is vital in Turkish culture, often served after meals or during social gatherings. The tea glass set is a critical component of any tea service, with its elegant design and matching color and shape to the dinnerware adding to the overall aesthetic appeal. Proper tea service is essential for creating a warm and welcoming atmosphere for guests, and our glassware products are the perfect way to do just that.
With our high-quality and elegant glassware products, you can ensure that your guests are treated to the best in both quality and service.
Hafiz Mustafa glassware sets are perfect for elevating your tea and coffee experience and making an excellent gift for your loved ones. The elegant designs and intricate details, such as gilding and Turkish motifs, add a touch of sophistication to any home. Moreover, our gift sets come in beautifully crafted wooden boxes, making them even more special and memorable. Whether for a special occasion or a thoughtful gesture, our glassware sets make an ideal gift for anyone who appreciates quality and style.