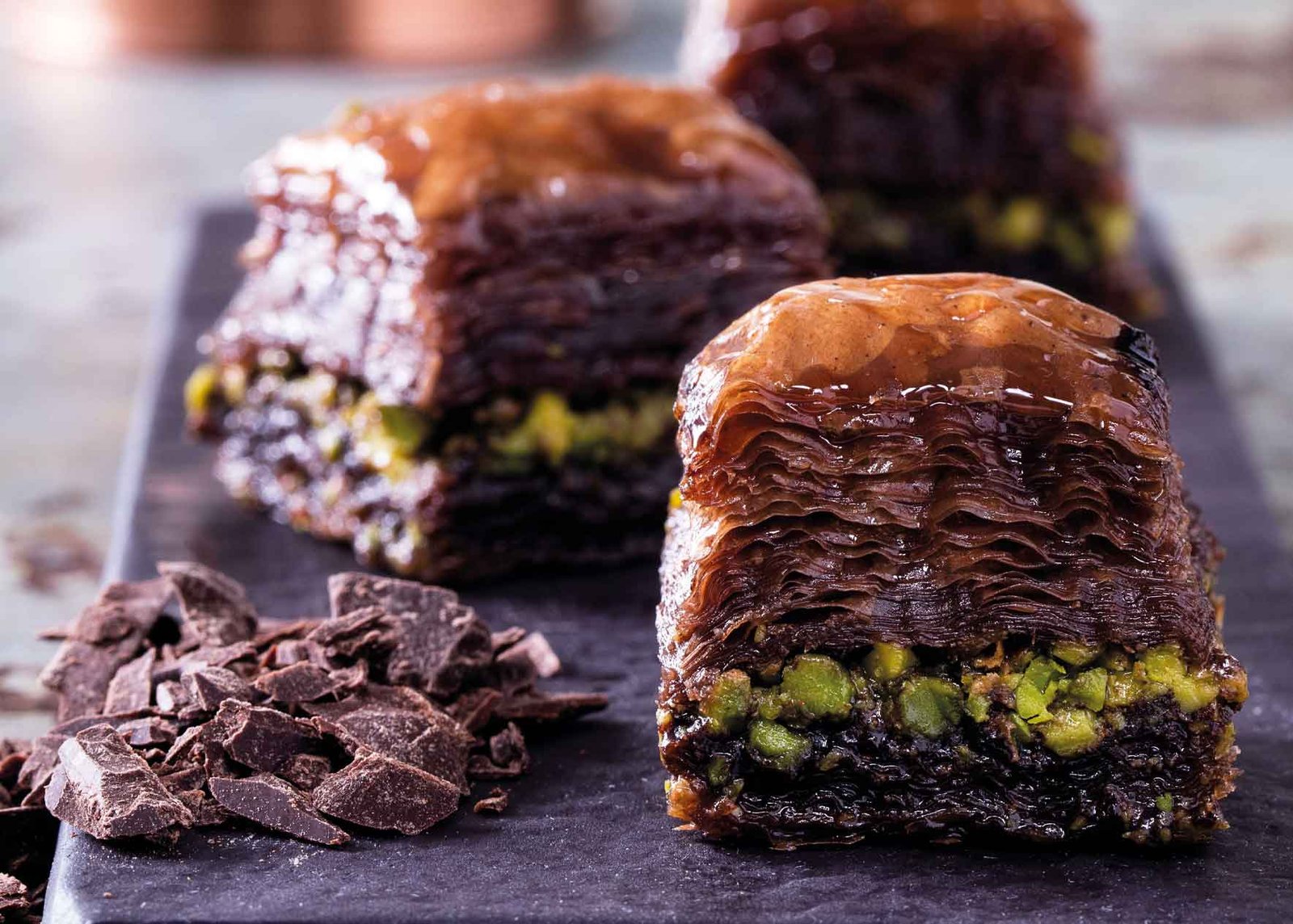 The Irresistible Chocolate Baklava
Imagine biting into a piece of heaven, where premium chocolate's rich, luxurious taste meets the delicate, golden layers of handcrafted phyllo. Welcome to the world of our chocolate baklava, a divine union of two beloved classics crafted with love and expertise by our century-and-a-half-old tradition. 
Hafiz Mustafa chocolate baklava is a testament to our commitment to quality and tradition. Each piece is meticulously crafted with 40 layers of handcrafted phyllo, generously filled with organic pistachios or walnuts, and infused with the finest Turkish chocolate. The result is mouthwatering, tantalizing your taste buds and leaving you craving more.
We pride ourselves on using only pure ingredients, free from additives, colorants, and preservatives. Our dedication to excellence ensures that premium chocolate's irresistible charm enhances every bite of our chocolate baklava and celebrates natural flavors.
Our sherbet, a crucial component of this decadent baklava, is unique. Carefully concocted to achieve the perfect balance of taste and flavor, it lovingly embraces each layer of handcrafted phyllo, creating a harmonious blend of taste and texture that will dance on your palate.
Our century-and-a-half-old experience boasts numerous accolades for its innovative approach to creating baklavas that stand out as much for their flawless construction as they do for their unforgettable taste, including multiple awards from reputable institutions across the globe acknowledging quality products many times over..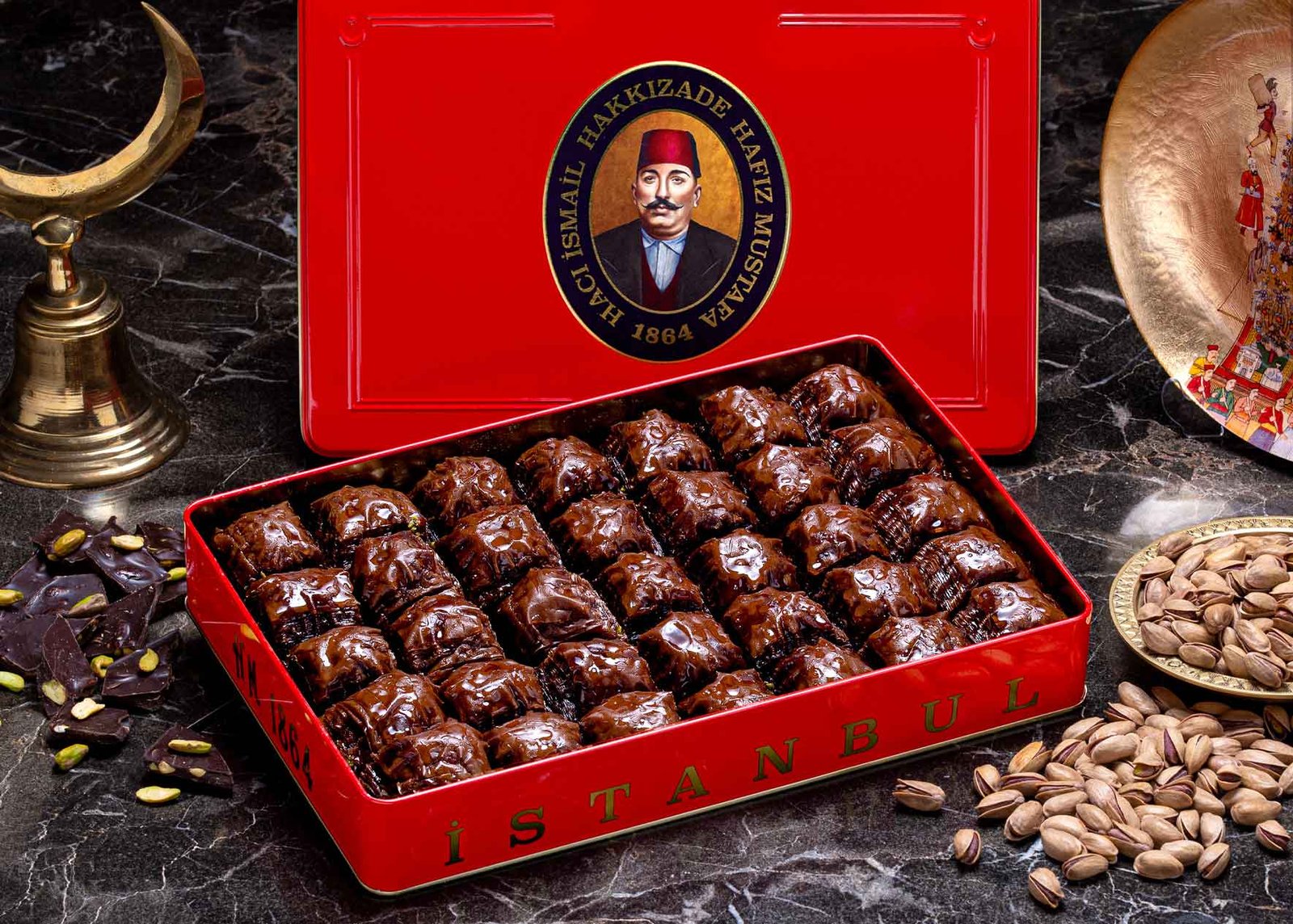 Pistachio Chocolate Baklava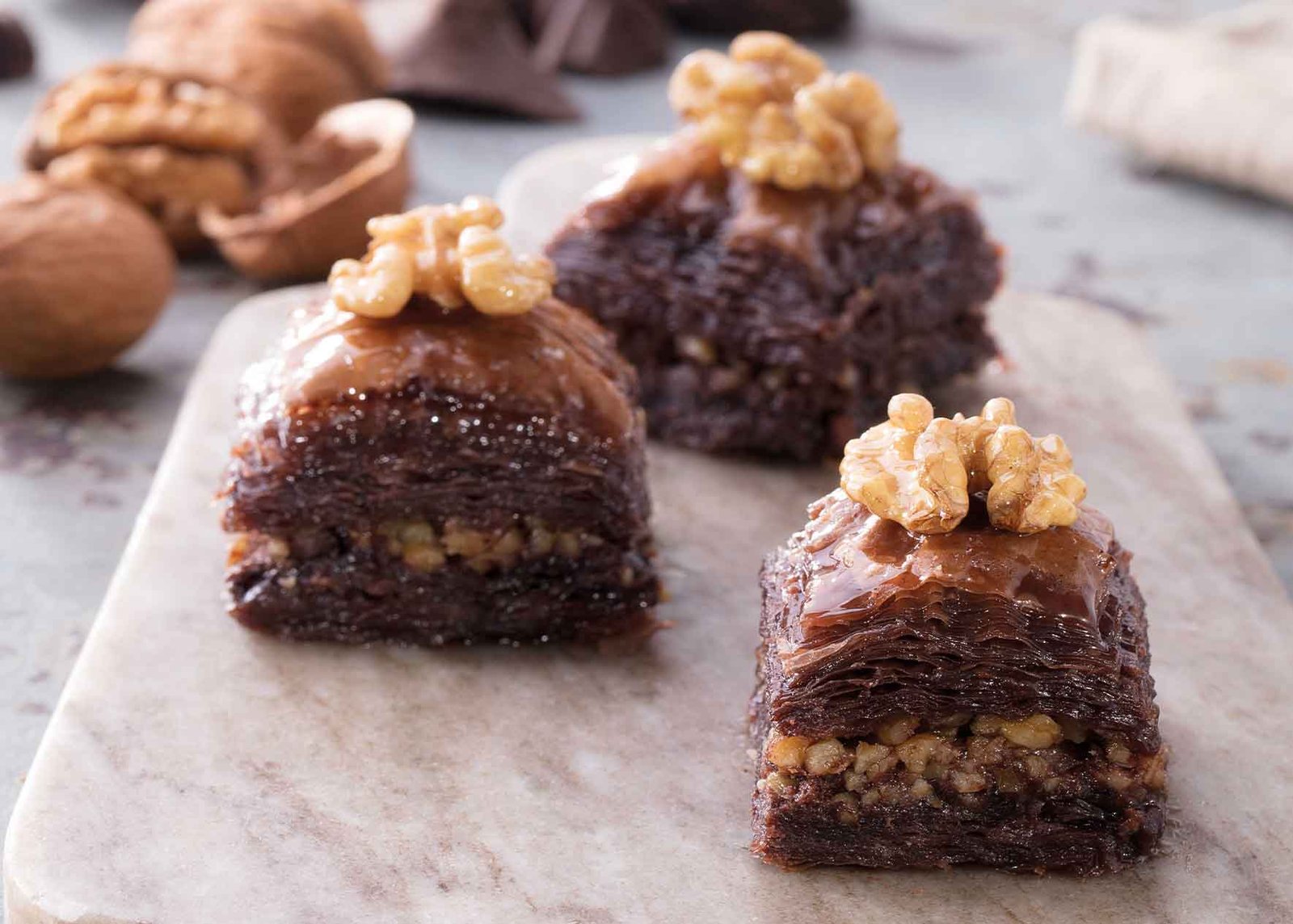 The art of making baklava requires mastery, and our skilled chefs have honed their craft over generations. We innovate and delight our lovers with a legacy of flavor awards and medals while staying true to our centuries-old traditions.
Hafiz Mustafa chocolate baklava has captured hearts and taste buds worldwide, with requests pouring in from every corner of the world. The fusion of chocolate's sunny side with the intricate artistry of baklava creates an irresistible treat that transcends borders and unites people in a shared love for exquisite flavors.
We invite you to experience the magic of our chocolate baklava, a sublime dessert that will transport you to a realm of sensory delight. Indulge in the symphony of flavors, and let the exquisite taste of our award-winning creation weave its spell on you.
Order Hafiz Mustafa's rich heritage online and savor the unparalleled taste of our chocolate baklava – a timeless classic perfected over generations and waiting to be discovered by you.