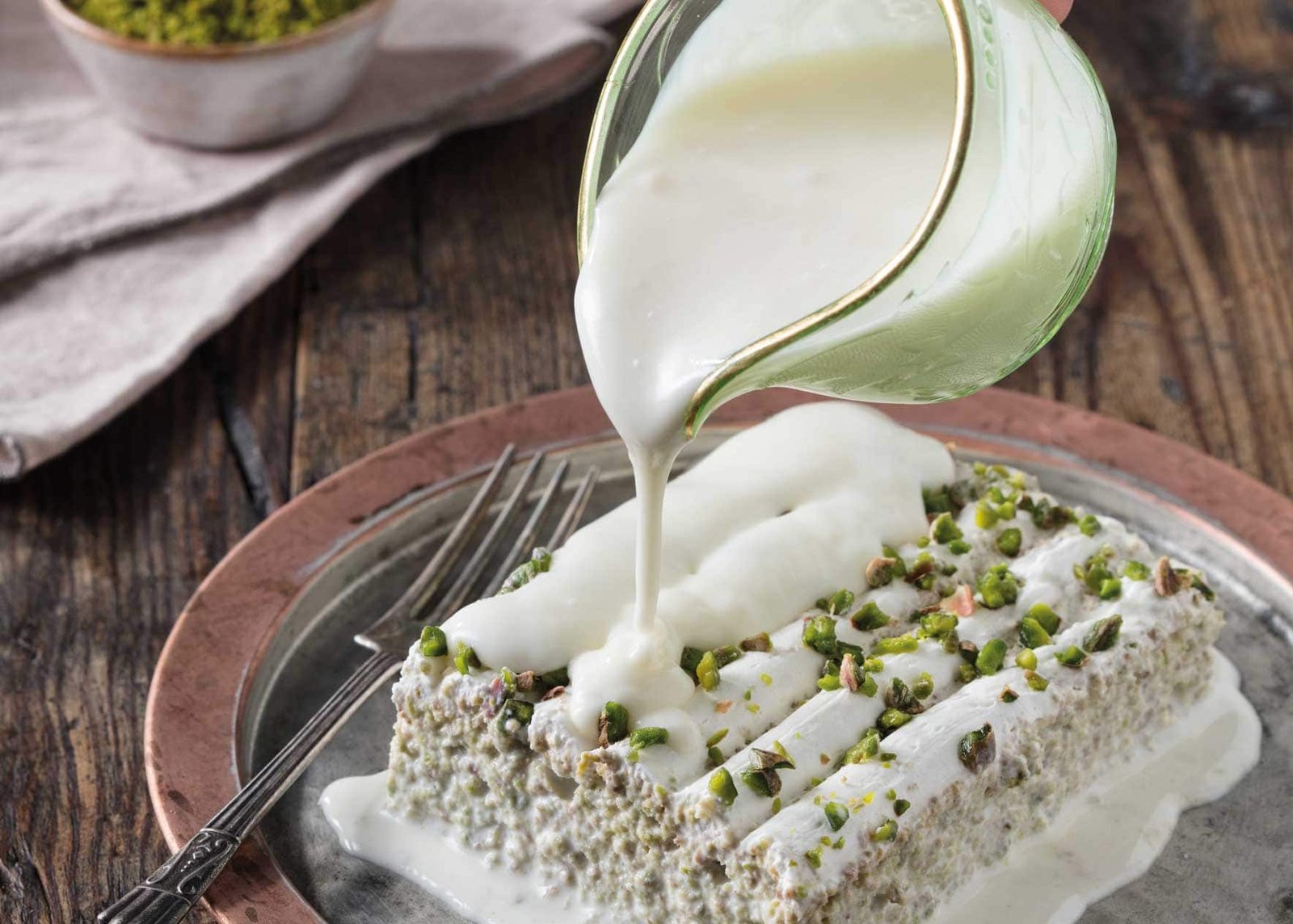 Alâ Sauce by Hafiz Mustafa
Alâ sauce results from Hafiz Mustafa's dedication to delivering the best possible dessert experience. It is a patented and specially formulated sauce that adds richness and depth to various desserts, from baklava to dairy desserts and everything in between. What sets this sauce apart is its unique recipe, a closely guarded secret that has garnered worldwide admiration.
The R&D process that led to the creation of alâ sauce was a labor of love. Hafiz Mustafa's team of experienced masters worked tirelessly to find the perfect combination of ingredients to enhance traditional Turkish desserts' flavor. The sauce's raw material is milk, which gives it a creamy texture and rich taste.
The unique flavor of alâ sauce is a testament to the richness and diversity of Turkish dessert cuisine. While many countries have signature sauces that are an integral part of their culinary traditions, the dessert culture of Turkey has been lacking in this area. With alâ sauce, Hafiz Mustafa has introduced a new dimension to Turkish dessert culture, offering a sauce unlike anything else.
One of the best things about alâ sauce is its versatility. It can be used in various desserts, including doughy and sherbet desserts, cake varieties, and puddings. It is incredibly delicious when paired with baklava, one of Turkey's most famous desserts. Alâ sauce is served alongside baklava plates at Hafiz Mustafa, providing a unique and memorable dessert experience.
Hafiz Mustafa has been offering new and unique flavors to Turkish cuisine for over 150 years. Our commitment to continuing this tradition by investing in research and development further enhances the richness and diversity of Turkish dessert culture. With the creation of ALA sauce, Hafiz Mustafa is not only introducing a new flavor to the world but also showcasing the company's dedication to preserving and elevating the cultural heritage of Turkish cuisine..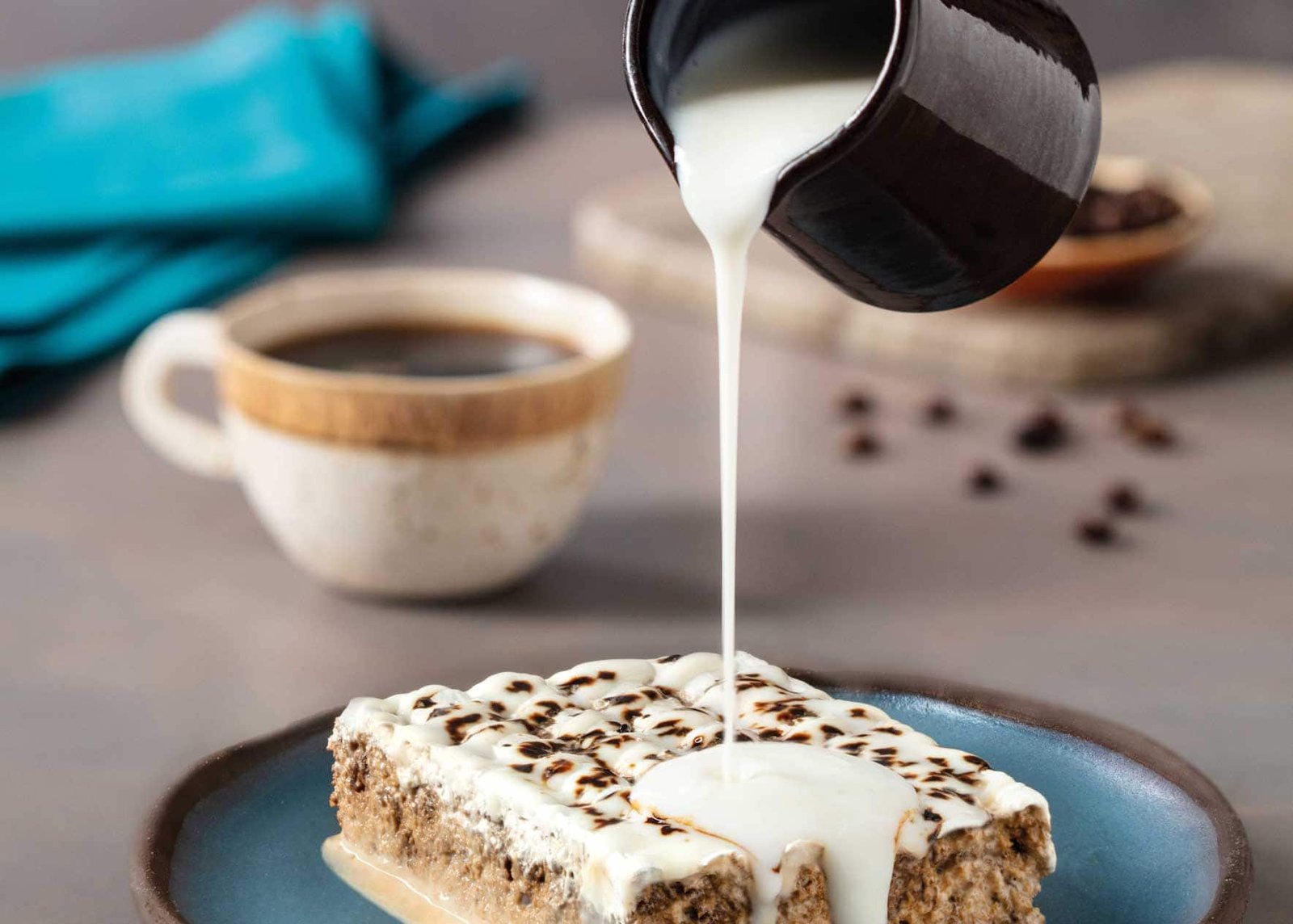 Alâ Sauce Dressing for Trileçe
Hafiz Mustafa 1864 Signature Collection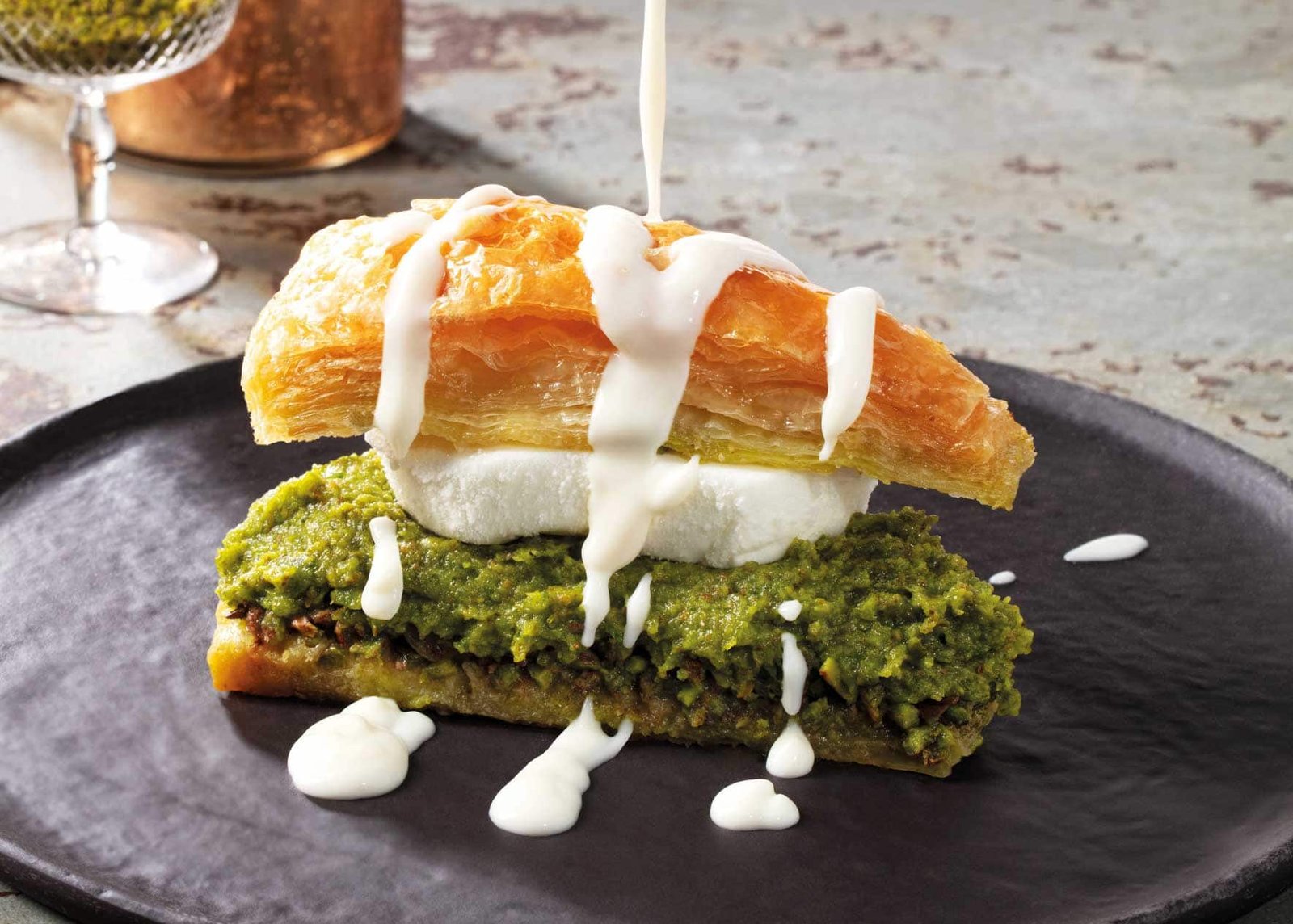 Alâ Sauce Dressing for Afet-i Devran
Hafiz Mustafa 1864 Signature Collection
We take pride in our commitment to quality and innovation at Hafiz Mustafa. Our alâ sauce is a testament to this commitment, as we have created something unique and unlike anything else. We believe desserts should be a multi-dimensional experience, and our sauce is essential.
Although the recipe for alâ sauce is a secret, its popularity speaks for itself. Customers from all over the world have expressed their admiration for the unique and delicious taste of the sauce. It has become an integral part of the Hafiz Mustafa experience, and we proudly offer it to our guests.
Hafiz Mustafa's alâ sauce is a one-of-a-kind creation that has brought a new dimension to Turkish dessert culture. With its rich and creamy texture and unique flavor, it is the perfect complement to a wide range of desserts. At Hafiz Mustafa, we are dedicated to innovation and quality, and our sauce is a testament to that commitment. Whether you're a dessert connoisseur or simply looking for a new and delicious experience, alâ sauce is not to be missed.