Description
Kadayif:
Daily-made Hafiz Mustafa Turkish kadayif is traditionally prepared with phyllo pastry dough, wrapped in layers around a generous amount of chopped Turkish pistachios.
Safe, Halal, and Delicious:
Every Hafiz Mustafa product passes through strict food and safety standards. They are manufactured in accordance with the Turkish and International Food Codex. No Preservatives, No Additives, and No Colorant.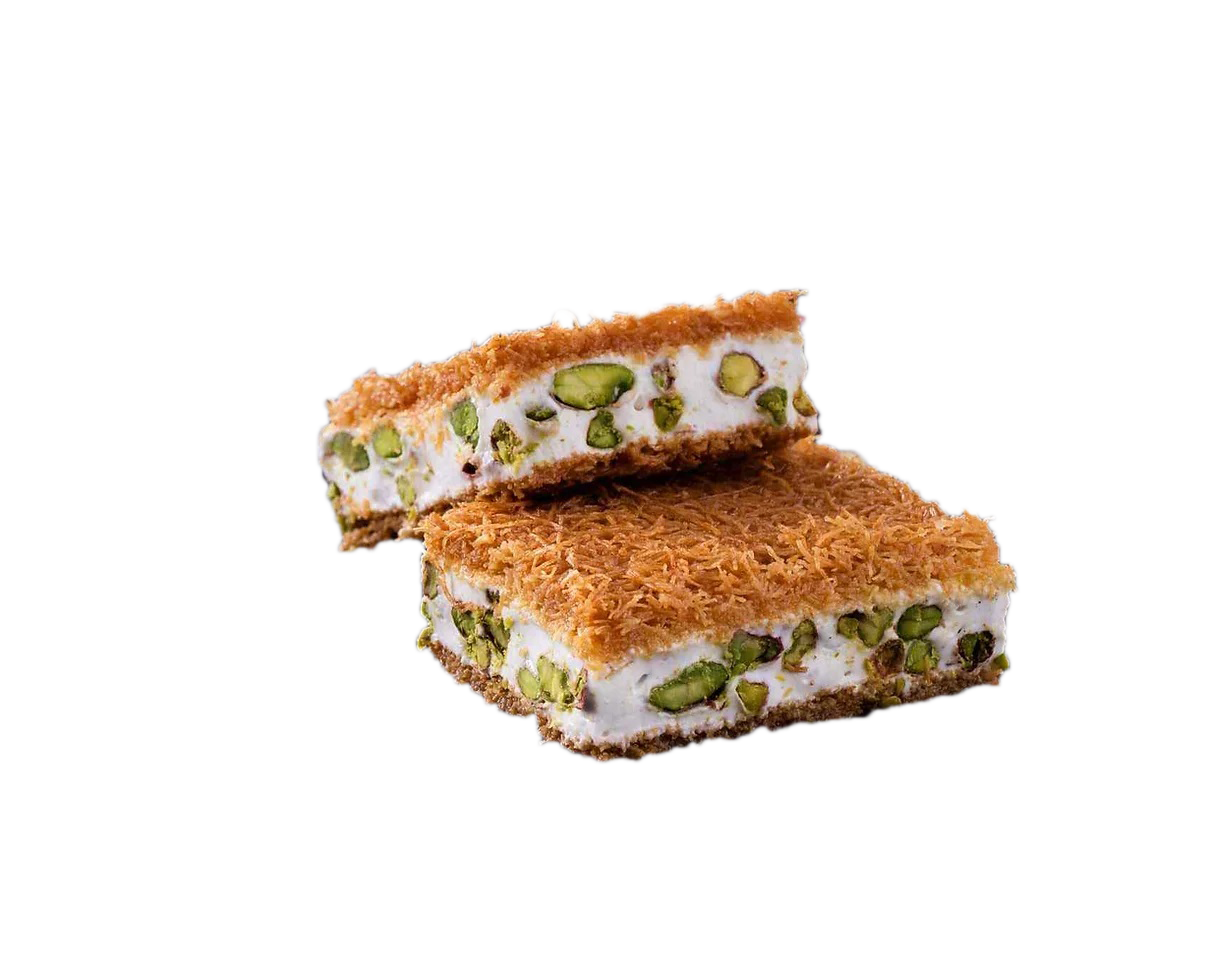 Ingredients' Quality:
We provide all our ingredients from Turkey and are faithful to the original recipes. We bake in traditional methods and carry quality materials together with the talent of our master chefs.
Keep at, Consume:
Please keep Hafiz Mustafa products in a cool, dry place away from moisture or direct sunlight. Unlike other brands, we never use preservatives, addictive or colorants; please consume them fresh after purchase.